5 Types of Business Insurance and How to Choose One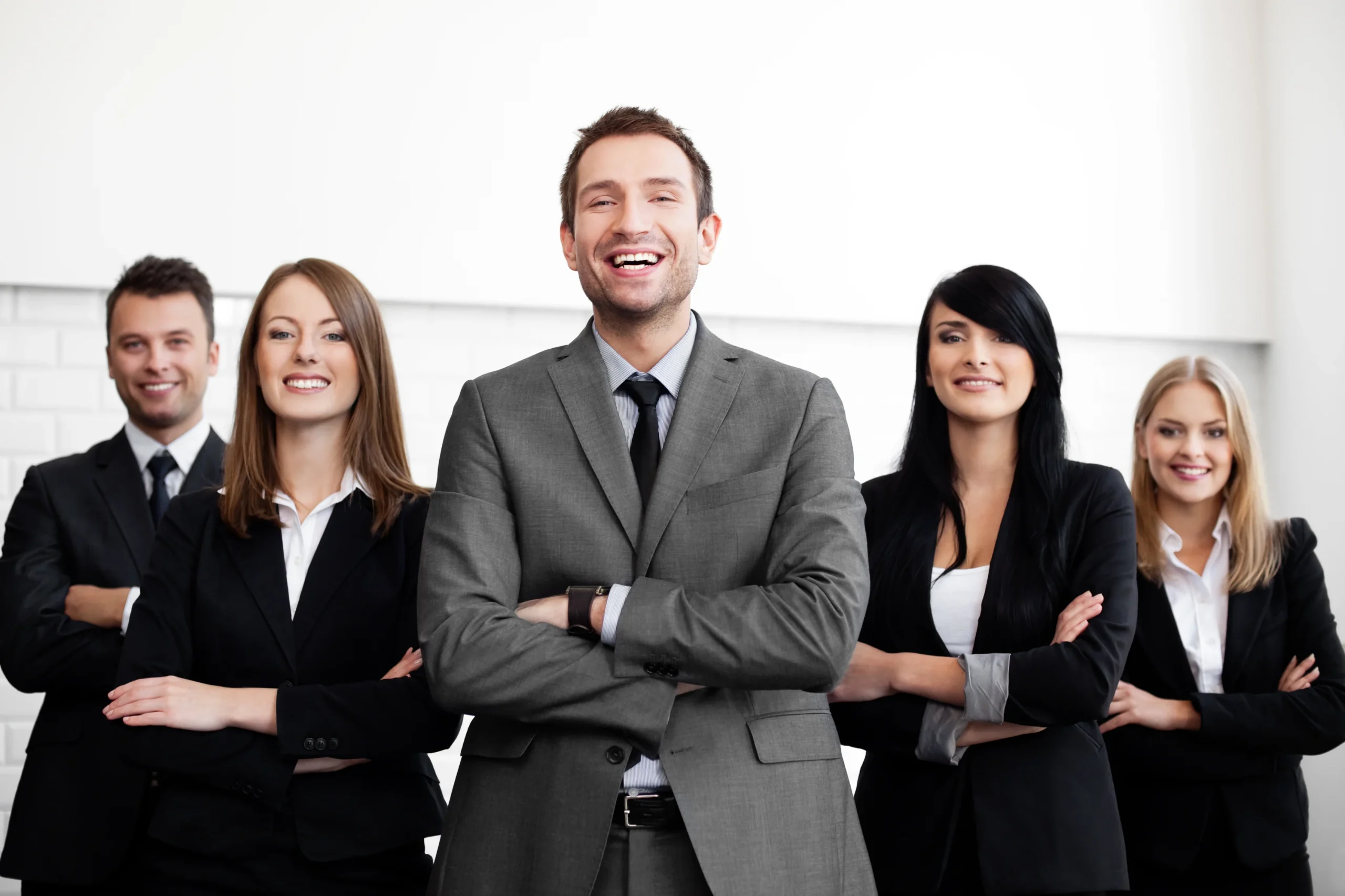 Business insurance safeguards businesses from financial loss. It can cover various risks, including damages to property or liability, as well as revenue losses. Business insurance can be purchased as a stand-alone insurance policy or an addition to an owner's business insurance policy. The amount and the type of insurance will differ based on the company's requirements.
Different kinds of business insurance
When starting a new business, it's crucial to be aware of the various kinds of business insurance offered. Here are a few of the most commonly used kinds of business insurance you can select from:
1. General liability insurance
General liability insurance shields companies from claims of all kinds, including bodily injuries, property destruction, personal injuries, and advertising-related injuries. It also covers the cost of medical expenses and legal defense. Businesses are required to be covered by this type of insurance. It is generally part of the business owner's policies (BOPs). It is a way to protect companies from various risks, including slip-and-fall accidents, product liability claims, and defamation.
2. Insurance for commercial property
Commercial property insurance protects buildings and their contents in the eventuality of physical damage or loss. This could include damages caused by weather conditions or fires, burglaries, etc. Commercial property insurance is a way to pay for repairs or replacements and expenses incurred as a result of interruptions to business. When selecting an insurance policy for commercial property, it is crucial to consult with an experienced agent to ensure that the policy meets your company's needs.
3. Workers"' compensation insurance
Insurance for workers' compensation is a way to cover the injuries or illnesses suffered by employees due to their duties. The benefits include income replacement, medical expenses as well as death benefits. It is a requirement in most areas, meaning that employers are legally required to offer insurance coverage to their staff. In certain circumstances, the coverage could be provided through an employer's insurance plan. But, the insurance for workers' compensation is designed to safeguard workers, not employers. Therefore, employees must understand their rights and benefits per the policy.
4. Professional insurance for liability
Insurance for professional liability commonly referred to as errors and Omissions (E&O) insurance, shields companies from risk arising from their professional activities. The risks could include mistakes or omissions during the service delivery and any claims arising from negligence. E&O insurance is a way to avoid financial losses that may result from such claims, as well as the cost of defending them. In some cases, E&O insurance may also be able to cover the cost of the settlement of claims.
5. Insurance for business income
Business income insurance, also known as business interruption insurance, is one type of insurance that helps safeguard your company in the event you suffer a loss of revenue. This could be due to various reasons, including catastrophes caused by natural causes, fires, or theft. Business income insurance will provide you with a replacement income and assist you in keeping your business running during challenging times. It's a crucial kind of insurance for any business owner to consider since it gives assurance in the case of an unexpected delay.
The benefits of business insurance
Business insurance is an essential instrument for managing risk and ensuring the financial health of your business. There are numerous types of business insurance, and the appropriate policy for your company is contingent on a range of variables that include the size and nature of your business, the industry, and the amount of risk you're comfortable with. There are, however, certain general benefits that every business can benefit from through having insurance for their business.
In the beginning, business insurance will aid in protecting your company's assets. If you're sued or are found liable to pay damages, company insurance may help cover legal costs and any judgments or settlements that may be awarded to you.
It will provide peace of mind for you and your employees. Being confident that you're protected in the case of a lawsuit or any other financial loss could allow you to concentrate on running your business with no anxiety.
It will help you keep and attract employees. People generally feel more at ease working for a business with adequate insurance coverage. It can help you draw and retain the best talent.
How do you choose the right business insurance plan for your business?
If you're just beginning your journey or have been in business for a long time, it's essential to have the appropriate insurance. It will not only protect your business from liability or loss and liability, but it could also let you operate your business with peace of mind. So, how do you pick the best business insurance policy for your business? Here are a few suggestions to be aware of:
1. Take a look at the type of business you run.
This will assist you in determining what insurance you require. For instance, if you are a manufacturer, it is necessary to insure against the possibility of property damage and product liability. If you operate a service-oriented company, your insurance requirements will differ.
2. The risks associated with running a business
Then, consider the potential risks that come with running your company. What is the chance of your building being damaged or someone getting injured in your business? If you're transporting items and operating machines, you're at more chance of accidents. You'll need to cover these risks.
3. Compare policies from various firms
Find quotes and shop around from various insurance companies. Make sure you examine apples against apples to ensure that you get the right protection at the lowest cost. By doing a little investigation, you'll be able to discover the ideal company insurance coverage for your business.
Business insurance is an important investment for every business. The kind of insurance coverage you need will vary based on the size and type of your company. However, it's important to have some kind of protection if there's a problem. Get in touch with a knowledgeable agent to determine the best policy for your business, and be assured that you're protected in an incident or lawsuit.
Best Insurance in Thailand.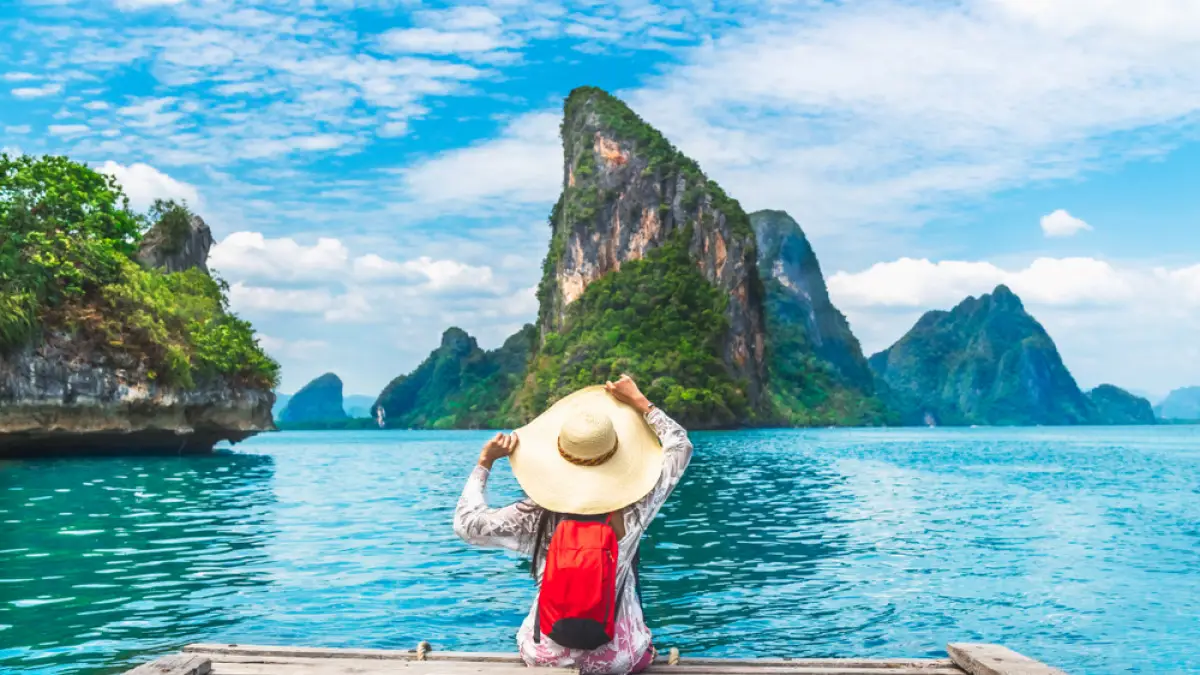 Since its inception, COVID-19 has created many global problems for travellers. The situation has worsened, and countries like Thailand have taken swift and effective measures to stop COVID-19 from spreading to their borders and protecting their citizens.
Every country has tried its best to defeat COVID-19. All over the globe, countries have established new borders and implemented new rules and standards to prevent their country from becoming infected again.
Although it has been a difficult year for everyone, you all still want to live your best life.
Travelling these days is easier than ever, particularly in Thailand, because of the ease of travel restrictions.
Thailand welcomes all international travellers, regardless of their vaccination status.
Thai authorities offer an easier and faster way to enter Thailand.
Thailand passes COVID insurance.
To apply for a Thailand Pass and be granted entry into Thailand, you must purchase COVID-19 insurance. You can choose to purchase COVID-19 insurance for medical, travel, or health insurance.
Travellers need to have COVID-19 insurance to ensure they are covered in the event of an infected condition during their trip to Thailand. It covers medical expenses and any other expenses that are related to COVID-19.
Important to remember that COVID-19 insurance can help you budget for your trip to Thailand. The insurance will provide emergency coverage, so travellers don'tdon't have to worry about it.
Thailand's COVID insurance coverage is required.
To be valid and accepted by Thai authorities, the COVID coverage that travellers need to purchase must conform to the standards of the COVID insurance coverage.
If you are purchasing COVID insurance, please ensure that the following coverage is included:
Minimum coverage for COVID insurance must not exceed 10,000 USD
COVID insurance coverage must cover medical expenses incurred as a result of medical treatment, hospital stays, and other related costs. COVID-19 related incidents.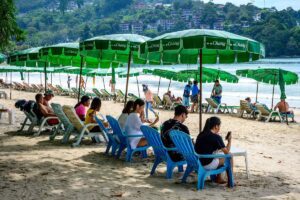 Passport to the Best Insurance in Thailand
It is easy to apply for a Thailand Pass. It can be difficult to apply for a Thailand Pass if you upload files or documents with problems.
The 7th step, or the part that covers medical insurance, is the most problematic for travellers applying for a Thailand Pass.
These are some of the problems encountered:
The coverage provided by Thai authorities for COVID insurance purchased by travellers is not followed.
Their insurance company provided multiple pages in their insurance certificate. Thailand Pass only requires one file (jpg. jpeg. png) to upload.
Avoid common problems when applying for a Thailand Pass. It is better to purchase from AXA Thailand Sawasdee Thailand, one of the trusted and recommended travel insurance companies in Thailand.
AXA Thailand: AXA Sawasdee Thailand
AXA Sawasdee Thailand addresses the most common problem when applying for a Thailand Pass. These are the reasons.
Thai Government approves COVID coverage.
AXA Sawasdee Thailand provides comprehensive COVID coverage that meets the standards set by Thai authorities.
It will be clear that the insurance is valid as AXA Sawasdee Thailand ensures that their COVID coverage will be accepted.
1-Page Certificate of insurance
AXA Sawasdee Thailand offers a 1-page certificate of insurance. This policy contains all details about the insurance coverage that will be required for Thai authorities to verify and declare it valid. This will make it easy to apply for a Thailand Pass.
AXA Sawasdee Thailand is another reason to choose AXA Sawasdee Thailand as your insurance company of choice. It offers several benefits for its insured travellers:
Offers insurance alternatives
AXA Insurance Package 1 and Package 2 will allow travellers to choose packages that provide coverage for their Thailand travels.
Be aware that each package is different in terms of its coverage, but they all follow the same standard of COVID coverage as Thai authorities.
Optional COVID Insurance
Travellers have the option to choose their coverage duration. It can be 7, 15, 30, 60, or 180 days. AXA Sawasdee Thailand will cover you no matter how long, or short-term your stay is.
No Waiting Period
The coverage will take effect immediately, regardless of how long it takes. AXA Sawasdee Thailand does not have a waiting period. Travellers can have a great time in Thailand even on their first day.
Includes coverage for asymptomatic cases
AXA Sawasdee Thailand provides coverage for medical expenses, regardless of whether you have an asymptomatic or symptomatic condition.
Other insurance companies do not cover asymptomatic cases.
Includes Coverage during Quarantine Period
AXA Sawasdee Thailand will still cover your needs, even if you are required to remain in quarantine if you test positive.
24/7 Hotline
AXA Sawasdee Thailand-insured travelers will have 24/7 access to the hotline at AXA Sawasdee Thailand. AXA Sawasdee Thailand can help you with any questions or assistance you may need.
Refundable
If the Thai authorities refuse to accept AXA Sawasdee Thailand, the insured can receive a full refund of premiums. A proof that AXA Sawasdee Thailand is unacceptable must be provided by the insured to AXA. A webpage listing the requirements and a leaflet with the header/logo of the Thai Authorities.
How to buy the best COVID insurance from AXA Sawasdee Thailand
Online transactions make it easy to purchase COVID insurance.
To ensure your success in Thailand with your COVID insurance, AXA Sawasdee Thailand is your travel companion.
Select a package: AXA Insurance Package 1. vs Package 2.
Buy at AXA Sawasdee Thailand
You must pay for the package you choose.
You will receive your policy and insurance certificate via email.
Apply for Thailand Pass
Thailand Pass Requirements & How to Apply
To enter Thailand, travellers only need their passport and a Thai visa. The QR code will be given only after the traveller has applied for a Thailand Pass.
All travellers must apply for a Thailand Pass to qualify for a QR Code. Follow these steps to apply for a Thailand Pass.
Select a route to Thailand. There are three ways to enter Thailand.
No Quarantine Program – For fully vaccinated travellers
Quarantine Program – for travellers who are not vaccinated
Complete the "Purpose for Arrival" section with all the necessary information.
Complete the "Personal Information" section with the required information.
Upload one file (jpg, JPEG, or PNG) from the " information page" in your passport.
Upload one file (jpg.jpeg. or png) of your "vaccination Certificate" or RTPCR test results if you are travelling through the No Quarantine program
Upload one file (jpg or jpeg) from your confirmed SHA+/ASQ/AQ Hotel Booking for the Quarantine Program.
Upload one file (jpg, JPEG, or PNG) of your COVID insurance certificate.
Submit, wait to be confirmed, and you will receive the QR code.
Note: Only travellers who are not found to comply with Thai laws regarding files uploaded will receive their QR codes.
Ideas and Strategies to Increase Your Insurance Sales.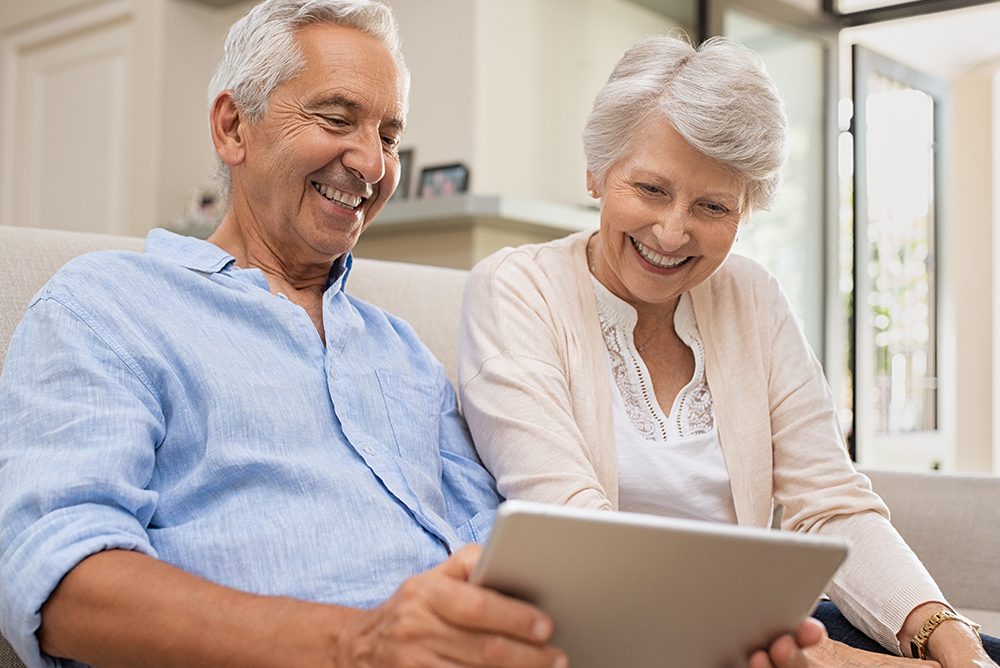 Your top priority as an agent is to learn how to increase your insurance sales. There is greater pressure than ever to do this now. McKinsey & Co. has a disturbing statistic that shows one in four agents will be fired by the end of this year.
This stat can be alarming, but it can also motivate you to look for simple and effective strategies to increase your insurance sales. These are some ways to close more deals, no matter your stage in life.
1. Keep emails brief and to the point
Many data points to the fact that 50 and 125 words are the ideal lengths for a sales email. Your prospect and you will both be annoyed by long-winded messages. Keep your sales messages short and sweet unless you provide high-value resources, answers to specific questions, or both.
2. Know when to cut losses
Nothing is more frustrating than spending a lot of time on a prospect that ends up choosing another option. Consider whether persistence can pay off long-term to increase your insurance sales.
This is a lot that comes from experience. However, as a rule, keep your sales contacts to only four key touches (in any combination of email or phone calls).
These messages should provide additional value for every message. Send the fourth message if you don't receive a reply. This is your final message. Remind them that this offer is only for a limited time, and thank you for taking the time to thank them.
3. Get Referral Rewards
It's time to get one if you don't have one. Agents looking to increase their insurance sales should consider referral rewards programs.
Here are seven steps you should follow when starting one:
Make a list of your goals.
Choose from a variety of customer referral sources.
Make an action plan to reach prospects.
Refer friends.
Offer valuable resources to clients for them to share with potential referrers.
Tracking is a way to track where leads are coming in and who's sending them.
Remind people to say thank you for referring you to new business.
4. Get proactive with client outreach
You can and should link your insurance activities with social media. Regular updates via email and frequent posts on social media are great for many reasons.
Your brand will be immediately recognizable by your audience as they see your name and logo daily in their feed. It also serves to build trust between customers, old and new.
It is possible to increase your insurance sales by being an expert and staying at the forefront of thought.
5. Polish your website
Your marketing materials (such as flyers, business cards, etc.) should be viewed with a fresh eye. As if you were a new viewer, look at your marketing materials (flyers, business cards, etc.) and your website. As you look at the marketing materials your customers and current contacts will see, ask yourself some questions.
Do you have any colors that will help reinforce your brand? These colors should be included on your website.
Are you making your copy informative and interesting? Your audience won't pay attention if you only talk about your services and sell 100% of the time.
Are your photos professional looking and appropriate for your industry? For example, if you are a real estate agent, images can often decide if someone asks about your listing.
The most important question is, "Does your website make it easy to find your contact information and get in touch with you?" This is a big problem that can lead to lost leads.
6. Transform Your Energy to Sales
Knowing how to increase your insurance sales is more about having positive interactions with customers than pitching your product. While some marketing tasks must be completed, they can take up valuable time that you could use for client-focused work that requires your expertise.
One simple way to solve this problem is outsourcing or automating your marketing. It is a good place to start: delegating tasks such as email blasts and Facebook posts to a professional team.
Are you interested in learning more ways to increase your insurance sales? We would love to help you make more time for your business marketing, including email newsletters and social media. OutboundEngine is a great tool to help you grow your insurance company.
Can You Cancel Health Insurance Anytime?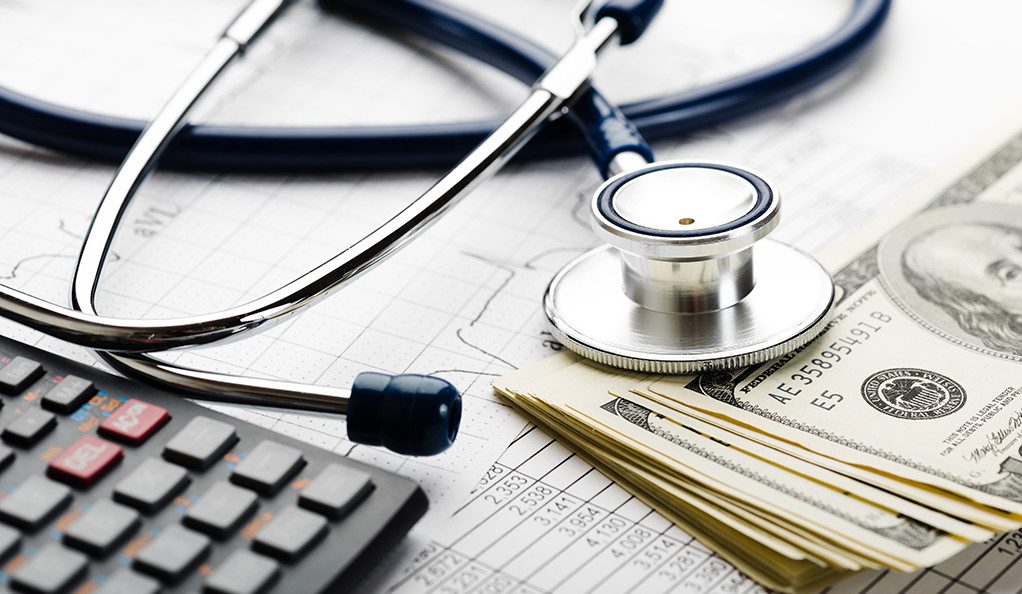 The decision of whether or not to cancel your subscription is simple. Yes, you can. But is it possible to purchase another plan? The answer largely depends on whether you've got health or private insurance provided by an employer. Although you can change your health insurance plan anytime, you will not be able to pick the new one during your open enrollment window unless there are specific requirements. Similar is the case with the open enrollment period of a company that isn't necessarily identical to the state's open enrollment time. If you're purchasing insurance privately, you can only buy it during the open enrollment period, which is usually from November 1 through December 15. However, deadlines may differ. The open enrollment period for a particular company could be at any point in the year.
In addition to open enrollment, the only ways changes can be made to an employee health plan are when workers are employed, employees leave the company, and if qualifies as qualifying in the course of their life. If you have any qualifying changes during the year, you'll have a period of 30 days to make adjustments to your plan. If you do not make changes within this 30-day timeframe, you'll be required to wait until the company's open enrollment time ends.
Events that qualify as qualifying include marriage and deaths of spouses, legal separation, annulment or divorce. The change of dependents is also a qualifying change, meaning when you or your spouse gives birth or adopts children, you'll be able to modify your health insurance plan during open enrollment. If your spouse's status changes due to their employment status, like going part-time, leaving a job or losing their job, you can modify your health plan during the open enrollment period.
If you move residences and change health plans since your previous health plan doesn't work in the new location, it is possible to switch health plans during opening enrollment. Certain modifications can't be made outside of open enrollment. For instance, your child going off to an outside-state college isn't an excuse to alter your health insurance plan during open enrollment. The change in your health plan is also not allowed beyond the enrollment period when you purchase health insurance on the employer's insurance plan.
How do I Cancel Obamacare
Let's suppose you land an offer at work that includes health insurance. You don't have to purchase coverage through Obamacare's Health Insurance Marketplace, known as Obamacare or Obamacare, at any time. You are free to end your Obamacare health insurance plan at any time. It is also possible when you're enrolled in Medicare and want to quit Obamacare. You can cancel your health insurance coverage by visiting Healthcare. It would help if you waited to remove your Marketplace policy until you knew when the new insurance would begin. You could even arrange to end your Marketplace plan precisely on the date the new coverage of your employer begins. You can also terminate your Marketplace plan on the same day you submit your cancellation request.
Do I know how to Cancel Private Health Plans?
Contact your insurance provider and inform them that you are changing your health insurance plan. Are you unsure of the number? Look at the reverse on your card to verify the number.
Review the policy's cancellation conditions to know the steps you must take. Most companies require you to contact them directly when you cancel your health insurance plan.
Collect all the data you'll require, including the title of your health insurance plan, the policy number, and any security questions associated with your account. Follow the cancellation procedure according to the instructions of the insurance agent you speak to. Certain insurance companies might ask you to send them an acknowledgement of cancellation.
Record confirmation numbers, your name, the insurance agent you spoke with and the date. Get information about refunds or any prior payments. If you have paid all in advance for a one-year policy and want to cancel the plan before it is up, inquires with the insurance agent if you can be reimbursed for the remaining month. Most insurance companies will grant you a reimbursement.
Do not end your old policies until there is a new insurance policy. Make sure you review the policy. Be sure that it provides you with the coverage you require. Examine your bank and credit card statements to ensure you're not being charged for your previous health insurance coverage once you have cancelled your health insurance.
Utilizing Short-Term Insurance
If you've cancelled your current healthcare plan and a new one isn't scheduled to start until several months, it's a good idea to look into a short-term health insurance plan that provides insurance for sudden injuries and illnesses. You can sign up for short-term health insurance at any period of the year, and it could provide you with the short-term health insurance plan you're seeking.
Find a Medical Plan that matches your Future Health Plan.
Did you cancel your last health insurance policy because it didn't meet your medical requirements? This time around, you'll discover a suitable plan for your family and you. Write down all the medical emergencies you require attention to and note down the required prescriptions, as well as the specialists you should consult. These essentials should be covered by the following health plan you choose and at a reasonable cost. When looking for a new insurance plan, the cost of these services must be on the essential list of priorities.
Select a health insurance plan that is best suited to your medical needs and also fits your budget. You'll be prepared for the coming year. Every year, you'll need to review your medical requirements. Are you satisfied with your health insurance plan? If so, stay with your plan. If not, it's time to look at other options. Create a list of the most urgent medical requirements and compare health insurance plans. It will be easy to find the most suitable plan that is right for you and your family after doing an amount of comparison shopping.
Compare health plans offered by various insurance companies before settling on the best plan.
Smart Financial can assist you in comparing health insurance plans offered by private companies without difficulty. So, once you've identified the type of health insurance you're searching for, allow Smart Financial to assist you in finding insurance with the lowest cost. Smart Financial provides access to over 200 insurance providers, so you're sure to find the health insurance plan price and coverage you're seeking.