The Gilded Age of Higher Education.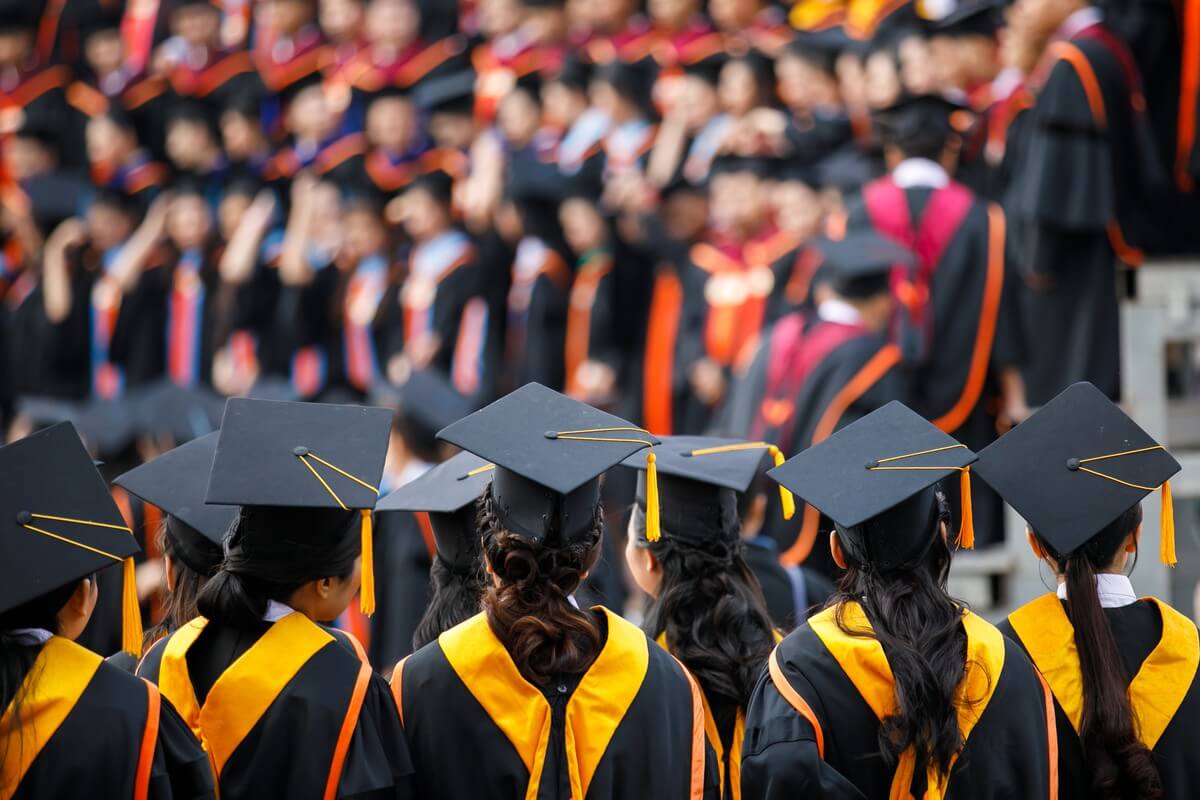 Two contradictory realities are highlighted in the 2022 college admissions cycle. Top-tier universities had the lowest admissions rates and more socioeconomically diverse applicants. However, equal opportunity does not necessarily mean greater economic inclusion at the top institutions. The number of Americans with low incomes enrolled in college has decreased since 2014. In contrast to previous generations, young Americans are more interested in earning a paycheck than long-term careers. The future will be more global and technologically oriented, with more opportunities and wealth for the educated elite than the lower-skilled workforce.
The "golden age" of American higher education, between 1960-1970, when tuitions remained constant and investment in college campuses skyrocketed, saw an increase in college enrollments. This may have been due to changing demographics (the Baby Boomer Generation began enrolling at universities in the mid-1970s), greater financial access to college via federal grants, or cultural shifts in perceptions of higher education. No matter the reason, between 1965 and 2014, US universities saw an increase in student enrollment from 5.92million to 20.2million students. The peak was 21.01 million in 2011. However, registrations began to fall after 2014, only accelerated by the Covid-19 pandemic.
In the United States, 24 states have experienced an average drop of 4 percent in university admissions since 2019. Five states, including Alaska, Michigan, and New Mexico, have seen enrollment declines more significant than 10%. The pandemic created doubts in the minds of young adults, who were already hesitant about going to college due to economic uncertainty and job hardships. Recent high school graduates began to doubt the value of higher education. They opted instead for low-paying jobs right after high school.
However, the perception that immediate employment will lead to economic prosperity after high school is a mistake. The reality is that college graduates have significantly higher lifetime earnings than those who don't have a college degree. Georgetown University found that the median lifetime earnings of college graduates are directly linked to their educational attainment. This means that Americans with a high school diploma average $1.6 million in lifetime earnings. A worker with a bachelor's degree makes an average of 2.8million dollars. This is 75 percent more than those who only have a high school diploma. Individuals with a master's degree earn more over their lifetime earnings, totaling $3.2 million. These significant wage differences create huge wealth disparities in America over the long term.
Due to the current economic inequality in America, the drop in enrollments doesn't affect all economical classes equally. Before the pandemic, students of higher income were more likely than others to enroll at four-year colleges. This trend is evident according to an analysis by the University of Pennsylvania. The median income for a family that sent their children to college in 2021 was $58,500. This is 89 percent more than the median income for a family that didn't send their children to college. Students who go to two-year colleges have a 39% lower median income than those who attend four-year universities. As the gap in wealth between college-bound students and non-college students grows, the effect of declining enrollment will be more powerful.
As elite colleges in America become more selective, this growing gap will only worsen. The number of top-ranked institutions has increased dramatically since removing the standardized testing requirement. However, acceptance rates have declined. In 2022, acceptance rates at the top ten most challenging universities in America were below 8%. Despite falling admission rates, top-tier universities continue to boast diverse student populations and financial aid programs. Although it is true that colleges now accept a more comprehensive range of students, this shouldn't be confused with higher equity in college admissions. The United States will see a decrease in human capital due to lower enrollment and increased competition.
The American workforce will be affected by the decline in enrollment. The acceptance rates of top-tier colleges will drop, but most Americans who have not completed college will grow. We might not be in a "golden age" for higher education. Instead, we may be in a new "gilded era," where elites will continue to thrive in close-knit, highly-educated circles. At the same time, the bottom quintiles experience a stagnating quality of life.
How can our education system prepare our children to flourish?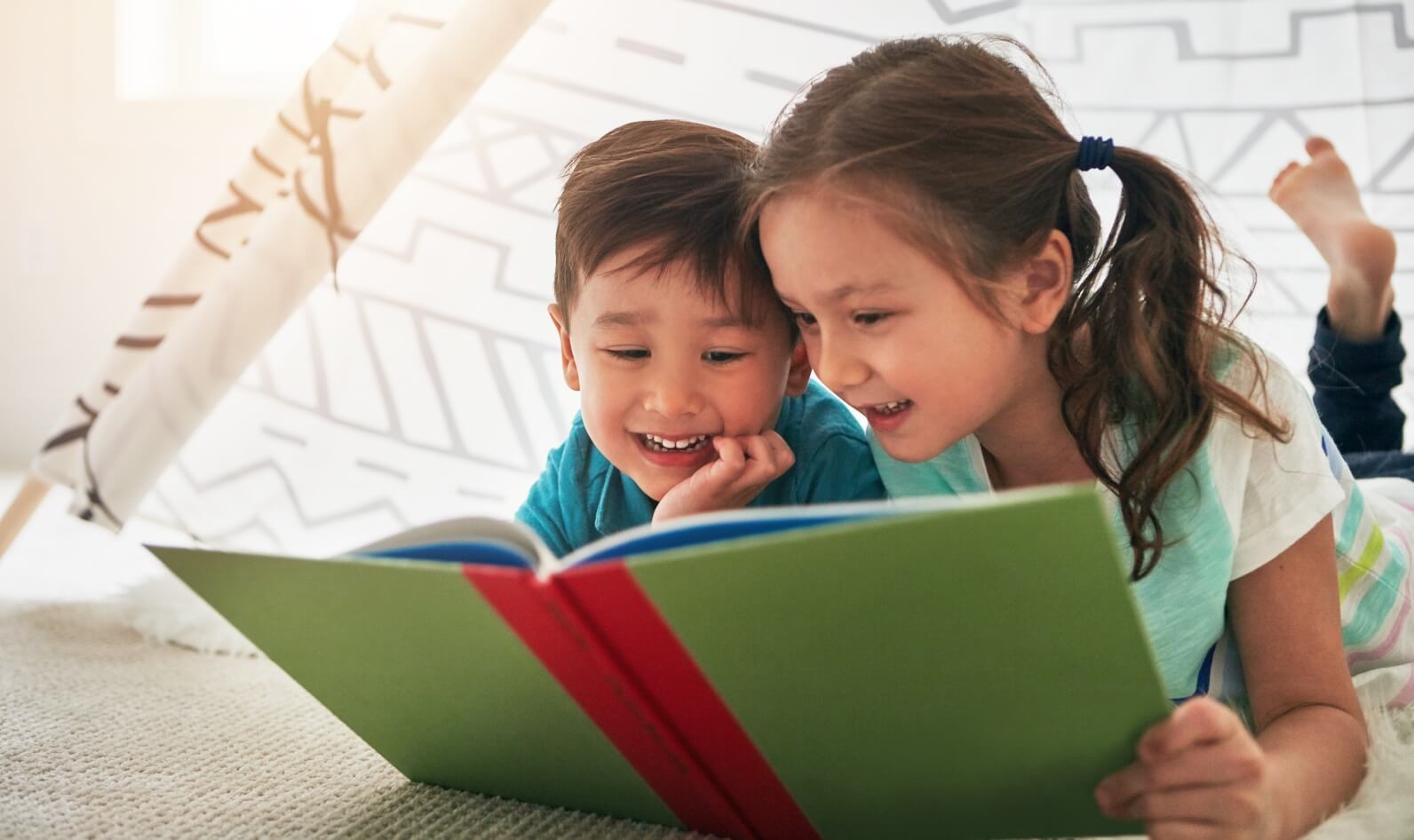 What does it take to be a successful learner and graduate in today's world? In years past, mastery of core academic subjects and solid acquisition of the "three Rs" (reading, writing, and arithmetic) was enough to prove one's ability. But today, it is an entirely different world.
Students must think critically and communicate effectively to participate in today's complex societies and globalized economy. They also need to have a global outlook and use information and communication technologies to solve complex problems.
Communication and work are changing fast. This is why educators must equip learners with 21st-century skills to succeed in today's digital, globalized society.
In South Africa, many young people are disengaged. They don't finish school. They don't see the point of school. They don't see the end of school. They feel frustrated and disillusioned with a lack of direction or an inability to focus, leading to depression. This is why 74% youth unemployment rates are not helpful.
E3, South Africa's flagship program of the Department of Basic Education, aims to empower educators to help students become active problem-seekers in the world beyond school. Our world is project-based. It's fantastic, don't you think? You are working on a project, whether you're creating the ideal work-from-home environment or planning a virtual field trip. Many of us work on projects, allowing us to organize our tasks, collaborate with others, and solve problems. E3 is about authentic learning in the classroom. It aims to give education real-life applications that have real meaning for learners.
Project-based learning is designed to encourage learners to think interdependently and communicate clearly. It also helps them manage impulsivity and take responsible actions. They can apply their past knowledge to new situations and explore real-world problems. The goal is to create better work habits and improve attitudes toward learning, leading to long-term retention. Project-based learning unlocks 21st-century competencies and solve-seeking mindsets, so youth can become more employable, involved, and entrepreneurial.
Project-based learning is becoming more popular in education because it is how we function in real life, in our professional and personal lives. This teaching method helps students develop real-world skills such as communication, problem-solving, critical thinking, and project management while also tackling complex academic content.
Business schools dig deeper into diversity.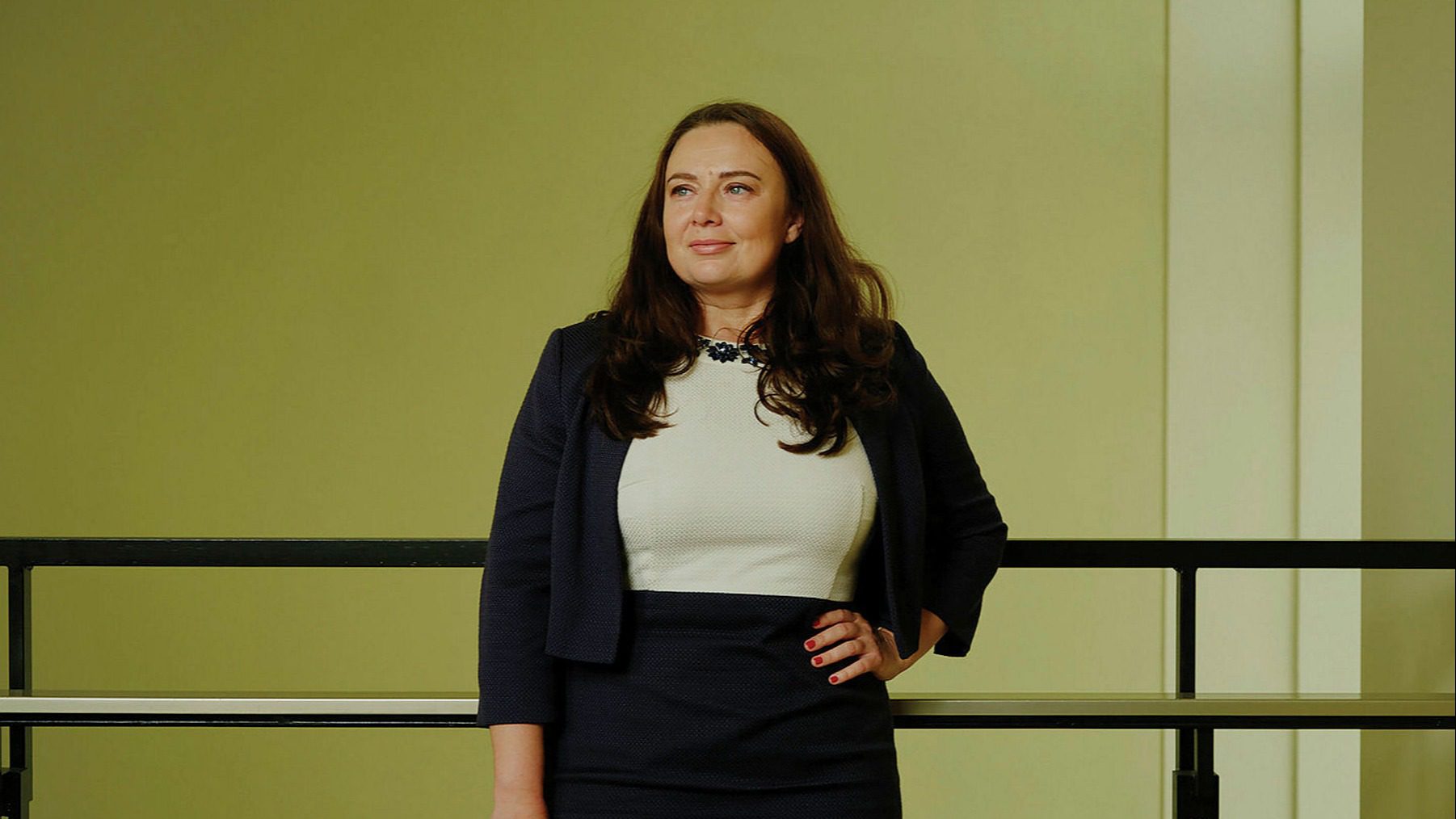 Simona Catana turned to executive education to increase her confidence after she felt that she was subject to subtle discrimination in her job due to her gender. She remembers being the sole female in a conference and being asked to write notes.
A freelance consultant based in Paris, She previously worked as a salesperson for IP security services in London. "When you're a woman in a male-dominated industry, it can feel a bit overwhelming," Catana says. Catana is Romanian.
In December 2020, she was enrolled in the Women's Leadership Excellence program at ESMT Berlin. Students learn bias, build the leadership skills of others and create an inclusive professional network. Catana was able to leave feeling confident, according to her.
"Having others with whom to share a relationship . . . Reflecting on their experiences and the best way to deal with these difficulties, you realize that you're not alone, which is incredibly powerful," she says. "You need to be self-assured to speak up, have initiatives, and come up with new ideas because otherwise, you will just sit quietly and wait for things to happen to you."
Inclusion, diversity, and equity were already top priorities for executives. However, movements like #MeToo, which protests against sexual harassment, as well as the global Black Lives Matter protests that follow George Floyd's murder in George Floyd in 2020, have heightened attention on the issues.
The shift in attitudes is now increasing demand for education to aid senior managers in facing the issues and opportunities associated with providing diversity, equity, and inclusion at work and managing effectively across a variety of dimensions, including sexuality, gender, or ethnicity. Research from the academic community that links diversification with higher profits has also sparked interest in this field.
Businesses have responded by introducing new courses designed to help bring about structural and cultural change within the workplace. In the year 2000, King's Business School announced the development of the program Building Gender-Inclusive Workplaces, developed in collaboration with The Global Institute for Women's Leadership at King's College London.
This comes as shifts in workplace practices triggered through Covid have brought inclusion to the forefront. "Flexibility has been seen as a good thing, but hybrid work can be a nightmare for women," Says Madeleine Wyatt, reader in diversity and inclusion at King's Business School, citing the increase in work and home obligations for caregivers and parents.
The King's program teaches participants — females and males are taught how to remove the systemic barriers to gender equality like informal processes and political structures. "There are issues around networking and women, and people of color can access powerful mentors and sponsorship, two big levers you can pull," Wyatt explains. Wyatt.
Executives are also working to stop the exodus of employees, dubbed"the "Great Resignation," driven partly by the increasing importance given to corporate culture.
"There's been a noticeable uptick of interest from organizations — after the murder of George Floyd and others — in addressing past social injustices by bringing in diverse talent," says Gary Fraser, associate dean for diversity and inclusion at the New York University's Stern School of Business. "But they're considering the metrics and not the actual outcomes when someone is hired. This is the reason we're having issues with retention."
Within Fraser's Leadership for the 21st Century course, Fraser teaches a module that focuses on developing intercultural competence and the ability to work effectively with individuals from diverse cultures. Fraser declares that the most important thing is to understand by having a dialogue about the different dimensions of differences to relate and understand them personally.
"The reason that organizations aren't able to attain the number of numbers they should regarding women and people of color is that they try to conform to a society which isn't the person they are. They wear the same uniform every day to work but aren't in a position to express their true persona."
Shaheena Janjuha Jivraj, associate professor of business leadership, diversity, and entrepreneurial management at the HEC Paris's Qatar campus, agrees. "There is this assumption that performance elevation will occur if you build diverse teams," she claims. "But it's not so simple. Gains won't be realized until you begin to fundamentally alter the leadership and culture."
HEC began its Moving Beyond Equality program in Paris this year. The program aims to foster an intentional approach to curiosity to create an atmosphere of psychological trust and security that allows for risk-taking and creativity can thrive. "This is incredibly difficult for leaders as they shift from being the superhero who knows everything to encourage more conversations and asking questions," says Janjuha-Jivraj.
Innovation is the goal: Boston Consulting Group research finds that companies with above-average diversification in their management report the revenue from innovation 19 percentage points higher than those with more homogeneous leadership.
Yet, Roberto Fernandez, professor of organizational studies at the MIT Sloan School of Management, is skeptical of the business case for diversity, noting that correlation is not the same as causality. "If that is driving you, you do so with some peril," he warns. "If you stray too far from the moral case, you risk losing your social license to operate."
Fernandez co-invents The leading a Diverse Workforce program at Sloan to foster inclusive, diverse, and productive teams and organizations. The main focus is challenging deeply held beliefs. For instance, many participants believe the gender disparities in leadership result from promotions, when in reality, they're due to exit and hiring patterns, according to Fernandez.
But bringing up these sensitive topics in the classroom could cause tensions among the students. Like the workplace, managing teams with conflicting views requires a cunning hand. "Managed well, diversity is an asset but managed poorly. It won't add value."
Taskforce on business recommends changes to the law.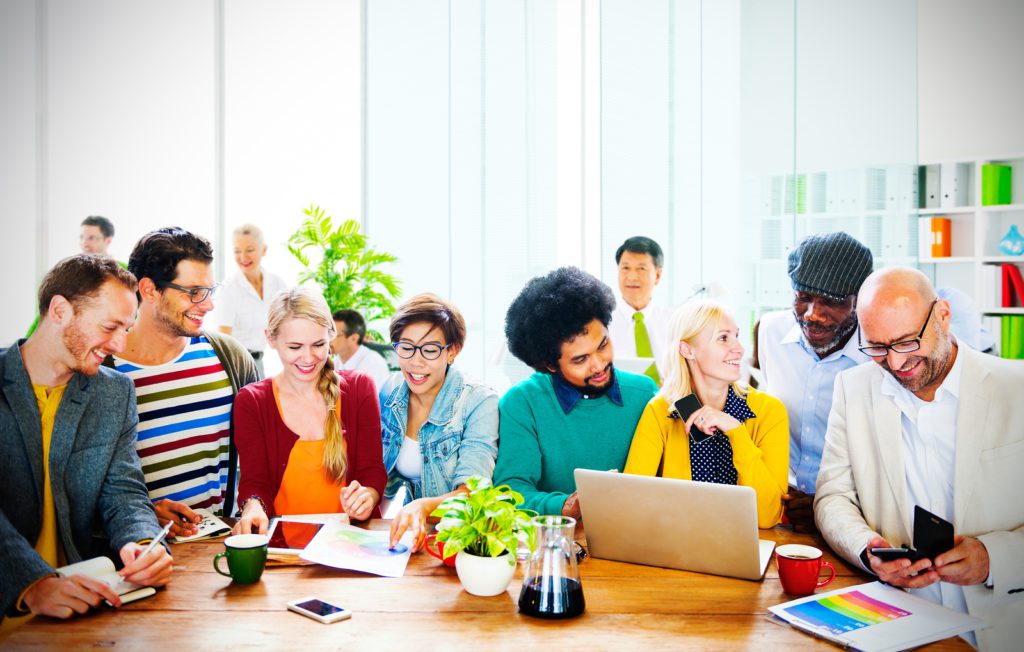 The Business Rescue Task Force (BRTF) has recommended policy reforms and legislative changes to help businesses in financial distress. This will allow for the establishment of a business rescue environment in Namibia.
These details are contained in the final report of the Namibian business rescue strategy presented to President Hage Geingob last Thursday.
BRTF was established on July 1, 2013, to conduct a specific research project and hold stakeholder engagements, as well as consult with the president.
The task force, consisting of 11 members, was established to examine current insolvency and business laws and recommend changes to laws, regulations, and policies that will enable businesses to rescue themselves from financial difficulties.
"This is in accord with the economic advancement pillar Harambee Prosperity Plan II," stated BRTF in a press release.
A business rescue is a process to help a financially distressed company restructure and reorganize its assets, liabilities, debts, equity, and property.
While the primary purpose of the task force was to provide long-term support to businesses by implementing the relevant legislation, BRTF also engaged key parties on relief measures that would benefit the economy, particularly small and medium enterprises, in the short term.
"The primary purpose of a business rescue is to save the company and save as many people as possible. Where this is not feasible, the second objective is to ensure better returns for creditors and shareholders/investors than what would have been likely should the company be immediately liquidated," said the statement.
The main recommendations are to amend all applicable business laws to include or align to business rescue legislation and procedures both for individuals and entities (including the Close Corporations Act.
The task force stated that "Given the importance a business rescue legislative framework," it was imperative to expedite the finalization of all amended laws and their promulgation.
The task force recommended that equity and solidarity funds be created for funding post-commencement to support business recovery.
The task force stated that a collateral registry should be created to allow the registration of movable assets. It also recommended that public-private partnerships and joint ventures be established quickly to monetize commercial assets, which could be used to fund equity funds.
BRTF recommended that the Business and Intellectual Property Authority be responsible for regulating business rescue and be resourced appropriately.
"Existing Covid Relief funding should be reviewed and enhanced, with relevant players' subsequent effective and urgent rolling-out. Government agencies and private sector financial institutions must suspend penalties or interest where economic distress caused issues.
The task force recommended that certificates of good standing be granted to those who are clearly in distress due to economic problems. They also suggested that the deadline for tax amnesty be extended.