Five Ways to Encourage Collaboration in Your Startup.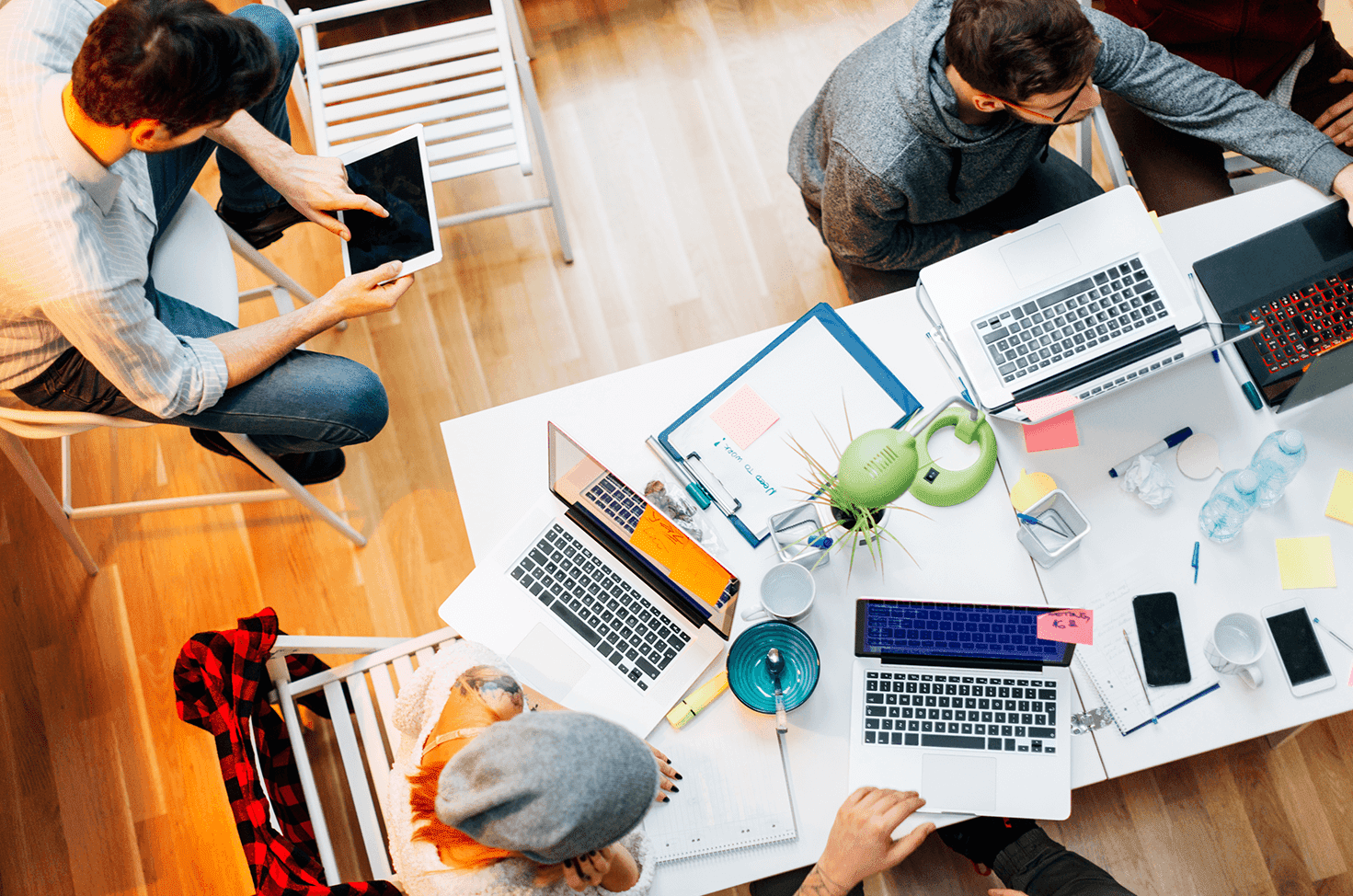 Your business's growth and success depend on the quality of your employees. They are essential to the success of your business by performing vital tasks such as selling, marketing, and customer service. It would be challenging to keep your business running smoothly if you didn't have a team.
A collaborative team is more productive than a single employee working independently. Collaboration improves the ability of employees to work together to solve problems.
Despite the many benefits of employees working together in a team environment, some business owners cannot harness the power of team collaboration despite the many benefits. This could be because they don't have the correct information or are ignorant. These are some ways to encourage cooperation within your startup.
Foster team bonding
Without a sense of belonging among team members, meaningful collaboration is hard to achieve. You must provide opportunities for team bonding, interaction, and communication to get to know each other better and discover their strengths. This knowledge will make assigning tasks and roles in projects more efficient, leveraging team members' strengths.
Virtual events are a great way to build bonds. Events like these can be used for team building or socialization and increase employee engagement. They also empower employees to contribute to the team.
Recognize team effort
Rewarding successful collaboration is another effective way to encourage collaboration within your startup. Many business owners think that employees should be rewarded individually. Although this is a great thing, it's essential to recognize the contributions of others.
If your sales team has achieved the target, you can appreciate them.
There are many ways you can reward your team.
Recognizing team effort will encourage them to work together. This will help increase productivity and contribute to business growth.
Use a Common Language
Remote workers are possible thanks to the advent of the internet and other modern technologies. Remote workers are available in many languages. These workers may not be able to communicate with their colleagues effectively. This could impact your startup's collaboration.
You may also have departments that use terminologies or jargon related to your field. This jargon can cause miscommunication or confusion, which could hinder interdepartmental collaboration.
A common language will ensure that all employees of your company can understand one another. They will be able to work together better and as a team.
Before you hire any employee, make sure they are fluent in your company's language. You might offer learning opportunities to them until they are proficient, even if they show potential.
Realistic Goals
It would help if you established realistic goals for each team to foster collaboration within your company. Unrealistic goals can lead to low employee morale.
Breaking down the objectives of each team into smaller pieces is the best way to create realistic goals. Each goal should be possible within the time frame given. This encourages workers to be active participants in group projects.
Once you have set realistic goals, communicate them with your team. Communication allows everyone to understand what they are expected to do for the project. This is a great way to encourage collaboration between workers.
Use the Right Tools
Finally, make sure you provide the tools your team needs to collaborate. Your employees may find it challenging to work together if they don't have the right tools.
There are many options for team collaboration platforms. There are many options for team collaboration platforms. Some have the standard features of instant messaging, file transfer, and video conferencing, while others offer more advanced features such as a team mailbox that integrates notifications from different channels.
It would help if you chose the right tool for your business. You can also read customer reviews to see if the device is easy to use. To encourage collaboration and increase productivity, your team must be able to use the software easily.
Takeaway
One of the best ways to run a business is having a team. This ensures that employees work together to solve customer problems. A collaborative team is more creative and innovative. They might come up with innovative ways to improve business processes.
Correct the "Pokemon GO Adventure Sync Maybe not Working" Issue [MiniTool Tips]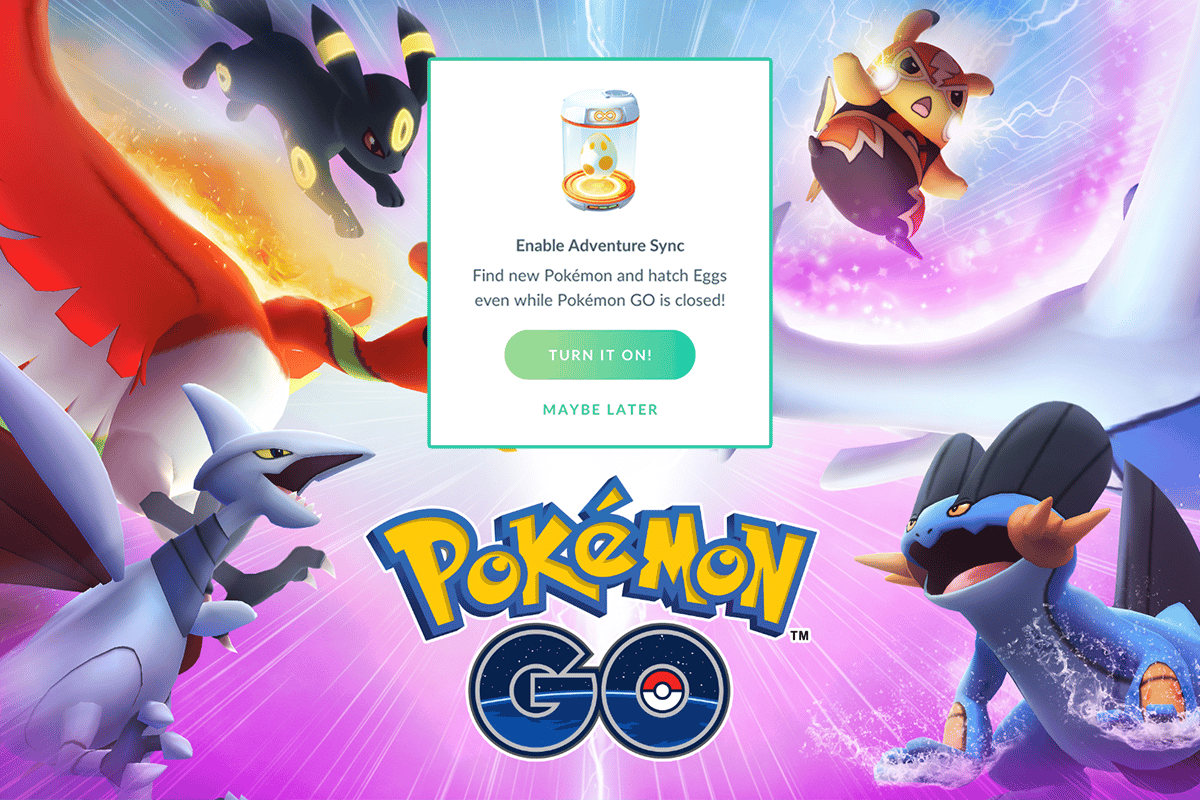 Pokemon GO is a free smartphone app that includes gaming with actuality and employs area-checking and mapping technology to produce an augmented reality. It is annoying being disrupted by the "Pokemon GO Adventure Sync maybe not working" issue. This information on the MiniTool Web site provides you with numerous solutions.
Causes for the "Pokemon GO Adventure Sync Maybe not Working" Issue
The "Adventure Sync is maybe not working" situation could happen for all reasons. For example, when you're in a lousy Web connection or your phone can only obtain a little signal, Pokemon Adventure Sync problems can happen.
If you have designed your phone with a battery saver setting, the setting may stop Pokemon GO Adventure Sync conduct well.
Besides, imminent revisions can result in the "Pokemon GO Adventure Sync maybe not working" issue. If you have been a long time causing your app or system up in the air, you'll experience the "Pokemon GO Adventure Sync maybe not working" issue.
For anyone speculative causes, you can resolve the "Pokemon Adventure Sync" problems by troubleshooting them one by one.
Solutions for the "Pokemon GO Adventure Sync Maybe not Working" Issue
Correct 1: System Phone
The easiest way to correct mistakes in your system or app would be to strategize your plan and see if that can resolve the "Pokemon Adventure Sync" issues.
Unless you are hassled by significant bodily injuries or something different, you can test restarting your system first when you meet related issues.
Step 1: Press and hold the Energy switch privately on your mobile.
Step 2: Then tap the Restart option.
Correct 2: Always check Your Net
It is essential to check if your Net is effectively performed. Or even there are numerous methods for you always to check out.
System your modem and modem.
Remove and reconnect your Internet.
Get closer to the Wi-Fi source.
Use Ethernet instead of wireless.
Correct 3: Update the Pokemon GO App
Just make sure you have the newest edition of Pokemon GO. You can understand some specific steps to upgrade your Pokemon GO.
Step 1: Go to Play Keep or App. Keep finding Pokemon GO.
Step 2: Faucet on Pokemon GO and see if the interface teaches you the Update option. If yes, tap on it and total the update.
Correct 4: Switch off Battery Saving Function
You can resolve the "Pokemon GO Adventure Sync maybe not work" situation by turning off battery saver mode.
Step 1: Draw down the Notice cabinet on your device.
Step 2: Switch off the Battery saver setting.
The options may change from the unit, and you can bring it as a reference.
Correct 5: Delete Pokemon GO App Cache
This previous information corrupted as time passed, which might lead to the "Pokéwednesday GO Adventure Sync maybe not work" issue. Thus, you're suggested to distinguish the cache of your request from time and energy to time.
The following alternatives may differ for your system, and you can detect related options.
Step 1: Go to Options and identify and tap on Apps.
Step 2: Faucet on Control applications and then Pokemon GO.
Step 3: Faucet on the Storage alternative and then a Distinct cache option.
Base Point:
Many folks are crazy about this intriguing game, and Pokemon GO adds more pleasurable to people's life. This post about how exactly to correct the "Pokemon GO Adventure Sync maybe not working" situation might help you resolve some issues, and you could have a great game experience.
A New Analytics Civilization is Possible: Q&A with Kyligence CEO Luke Han.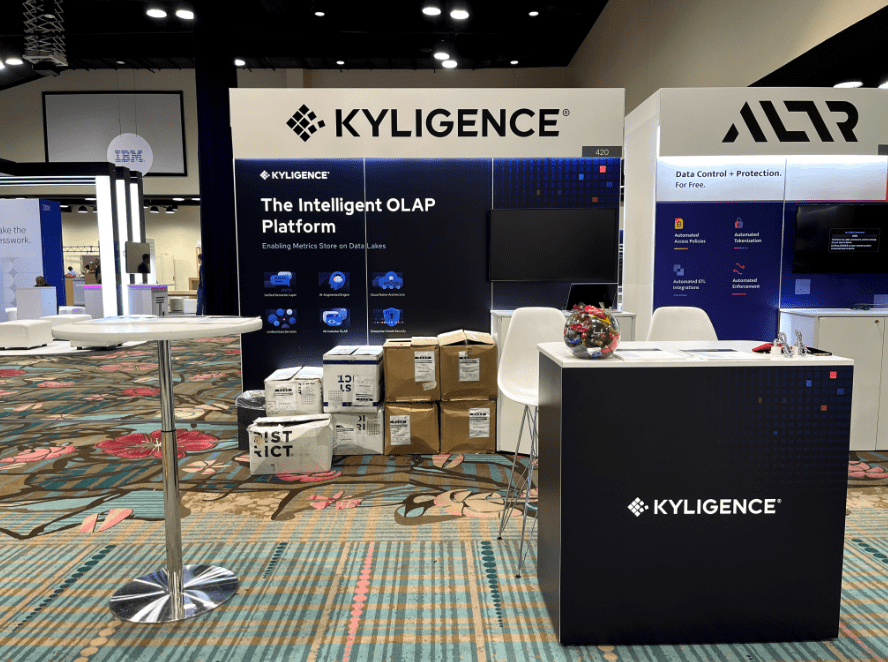 The founders of Apache Kylin and venture-backed Kyligence founded the company. It is dual-based in San Jose, California, and Shanghai, China. The company raised a new round of funding earlier this year to keep its focus on customer productivity. It automates data management, discovery, interaction, and insight generation. Luke Han, Kyligence's co-founder and CEO has recently spoken out about the company's relationship with the open-source project and its future goals. He also explained how Kyligence fits in the global data management ecosystem and how it intends to stand out from the rest.
Kyligence announced in April a $70 million Series D funding round. How will this new investment be put to use?
Luke Han: We will focus our investors' funds on three main areas. We have ambitious plans for continuing to innovate and improve our products using greater automation via the expanded use of AI and machine learning. Second, we plan to use cloud-native architecture to increase flexibility and scale fully. The new level of intelligent automation will continue to focus on providing exceptional user experiences that simplify data management and analysis by expanding our automated expert recommendation.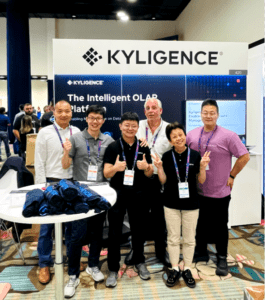 What are your other goals?
LH: We will also continue to invest in open-source communities with new contributions to Apache Kylin. We will continue introducing open-source projects that aim to simplify the adoption and use of machine learning and AI. We will also accelerate global expansion through a world-class go-to-market initiative, expanded sales, and business development footprint. We will also increase our global partner network with system integrators and industry-leading cloud vendors.
What does the Apache Kylin Project offer to those who aren't familiar?
LH: Kylin, an Apache Software Foundation open-source project contributed by eBay in 2014, is a Kylin. It is a distributed OLAP platform responsible for delivering sub-second responses to SQL queries on datasets up to petabyte size. More than 1500 organizations worldwide have adopted the project, including eBay, Baidu, Cisco, Microsoft, Tencent, and OLX.
What is Kyligence's relationship with Kylin?
LH: Kyligence was founded by the creators of Apache Kylin back in 2016. It is an enterprise-grade data analytics platform that uses Apache Kylin. It can run both on-premises as well as in the cloud. Kyligence has enhanced the capabilities of Kylin with advanced features such as an AI-augmented engine and cloud-native architecture. There are many other enterprise-grade features, too. Kyligence automates data analytics and makes it easier and more cost-effective. Kyligence is the company name, which comes from the combination of Kylin intelligence.
What can Kyligence offer customers that aren't available through Kylin?
LH: Kyligence provides an enhanced unified semantic layer that increases the productivity of BI teams and data scientists by providing a centralized, well-managed golden dataset across multiple data sources. It also offers a unified SQL [MultiDimensional eXpressions] interface to all downstream users, including BI tools and machine learning frameworks.
Kyligence's automation layer provides recommendations for creating and updating data models using SQL histories. It also suggests optimizations for slow queries and executes smart pushdowns for ad-hoc questions.
Kyligence has a robust global partner network and can work with Azure, AWS, and other cloud platforms. It also works with BI tools such as PowerBI and Tableau. Data analysts can access and analyze large-scale data sets with Kyligence using their secret weapon, Microsoft Excel. They don't need to export or import any data.
What is the difference between this technology and other open-source projects?
LH: Apache Kylin is more interested in generic OLAP than other purpose-built systems like time series databases. Kylin is better suited to human beings performing analytics work in that world. The critical difference between space and time is how much storage you have, and the less time it takes to answer queries. A small investment in data storage can make a massive difference in the processing time of most applications. Kylin/Kyligence also offers a vastly improved concurrency, which allows for many applications that can be reduced to data as a service for AI, machine learning, and SaaS infrastructure.
Is any other software compatible with Kyligence, or does it require them to?
LH: Kyligence has been certified with the top Hadoop and cloud platforms, BI tools such as Tableau, PowerBI, and MicroStrategy, and open-source tools like Apache Superset.
Is Kyligence able to help with Hadoop's limitations?
LH: The majority of Hadoop workloads concern data marts or data warehousing. Kyligence offers cutting-edge technology that allows you to offload these workloads from Hadoop with greater efficiency and concurrency. These workloads can now be easily migrated to private cloud platforms or on-prem cloud providers with Kyligence, eliminating any Hadoop dependencies.
Synchron secures $40M from Series B, led by Khosla Ventures to Launch U.S. Clinical Trials of Minimally Invasive Brain Computer Interface.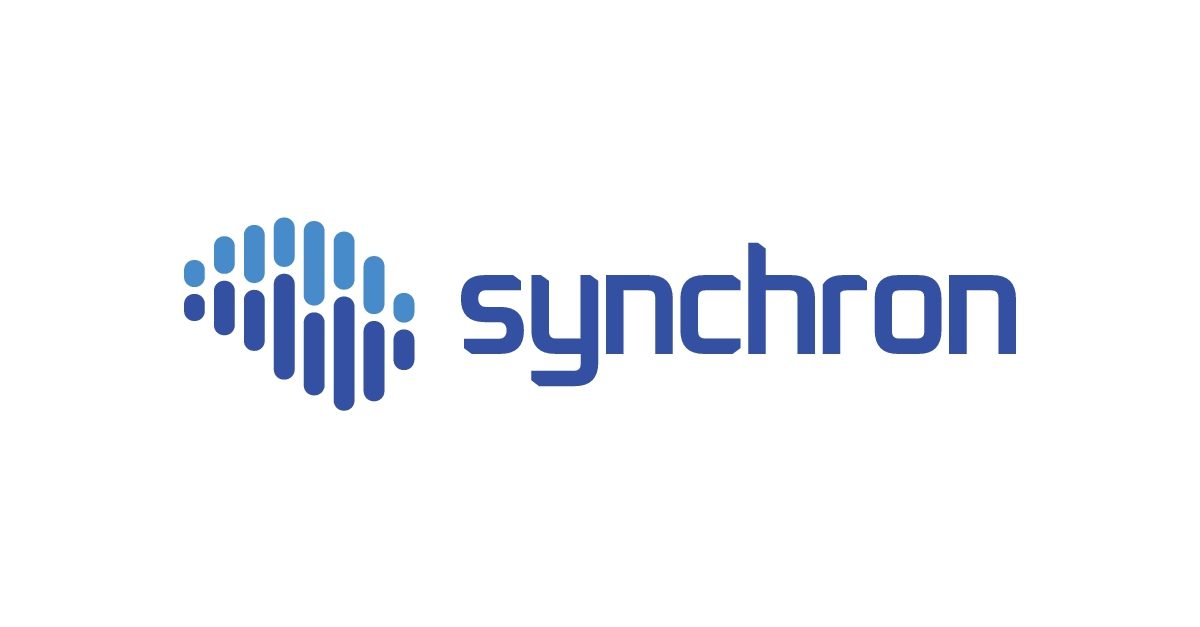 New YORK–(BUSINESS NEWS)-The company Synchron, a brain-computer interface platform business, has today announced that it had secured $40 million from a Series B round financing which Silicon Valley venture capital firm Khosla Ventures led. Synchron is the market leader in implantable, minimally invasive brain-computer interface (BCI) technology that uses the jugular vein as a conduit to allow access to the brain. Synchron has begun the first clinical trial in Australia, including four patients who have paralysis and have received implantation. They are being evaluated for their capability to control digital devices with the help of thought to increase their ability to function independently.
"This technology is poised to positively impact the world at a large scale," said Synchron CEO Thomas Oxley, MD, Ph.D. "The money will take us through clinical trials and opens the way for an initial FDA approval for implantable computers for the brain for the brain: an important step towards realizing the therapeutic benefits of this new technology."
The funds will be used to start a pivotal clinical trial of the U.S. of Synchron's StentrodeTM technology that will allow digital devices for those with leg paralysis. The funds can fund an innovation pipeline for stimulation and neurointerventional products to treat multiple neurological disorders.
The other investors included Forepont Capital Partners, ID8 Investments, Shanda Group, General Advance, and Subversive Capital (Michael Auerbach). Mind Capital (Christian Angermayer), Arani Bose (Penumbra), and Thomas Reardon. Existing investors also participated in the round, including NeuroTechnology Investors, METIS Innovations, and the University of Melbourne. This round brings the amount of money raised from the company's creation to $59 million with support provided by both government officials from the U.S. and Australian governments.
"We believe that Synchron's minimally-invasive approach that brings the idea of stents commonly used in modern times is going to define the next generation of brain-machine interface," stated Alex Morgan, MD, Ph.D., an associate at Khosla Ventures. "My uncle had a stroke, and the resultant paralysis forced him to use the wheelchair, which limited his arm movement and legs, which makes Synchron's future emphasis on paralysis an idea that resonates with me."
Synchron's motor-neuroprosthetic platform, which includes the Stentrode, is designed to improve patients' capability to use their digital devices. The neuroprosthesis is made to transform the thoughts of actions into Bluetooth commands, allowing the communication of their caregivers and family members and increasing their everyday functionality. The device is implanted by a minimally invasive neurointerventional procedure commonly employed to treat stroke.
"By using the blood vessels as the natural highway into the brain, we can access all areas, which traditionally required open surgery and removal of the skull in multiple locations," added Dr. Oxley, a trained neuro interventionist.
Synchron has more than 60 patents for interventional electrophysiology that span conditions like epilepsy, paralysis, depression, and Parkinson's disease, as well as pain addiction and other non-medical applications.
"Future generation of the Stentrode could provide completely new possibilities in direct two-way communication with the human brain, as well as the potential to treat a wide variety of neuropsychiatric illnesses and address vast areas of unmet needs," added Dr. Morgan.
Synchron is a brain interface platform firm that is an innovator in implantable neural interfaces. The company is currently at the stage of clinical development with an implantable neuroprosthesis commercially available to treat paralysis and is now creating the first endovascular implantable neuromodulation therapy. Future applications could include the possibility of diagnosing and treating diseases of the nervous system disorders, such as epilepsy, Parkinson's depression, hypertension, and other conditions, as well as non-medical options. Based in New York City, Synchron has offices in Silicon Valley, California, and R&D facilities in Melbourne, Australia.