Here are ten ways to create highly effective job descriptions.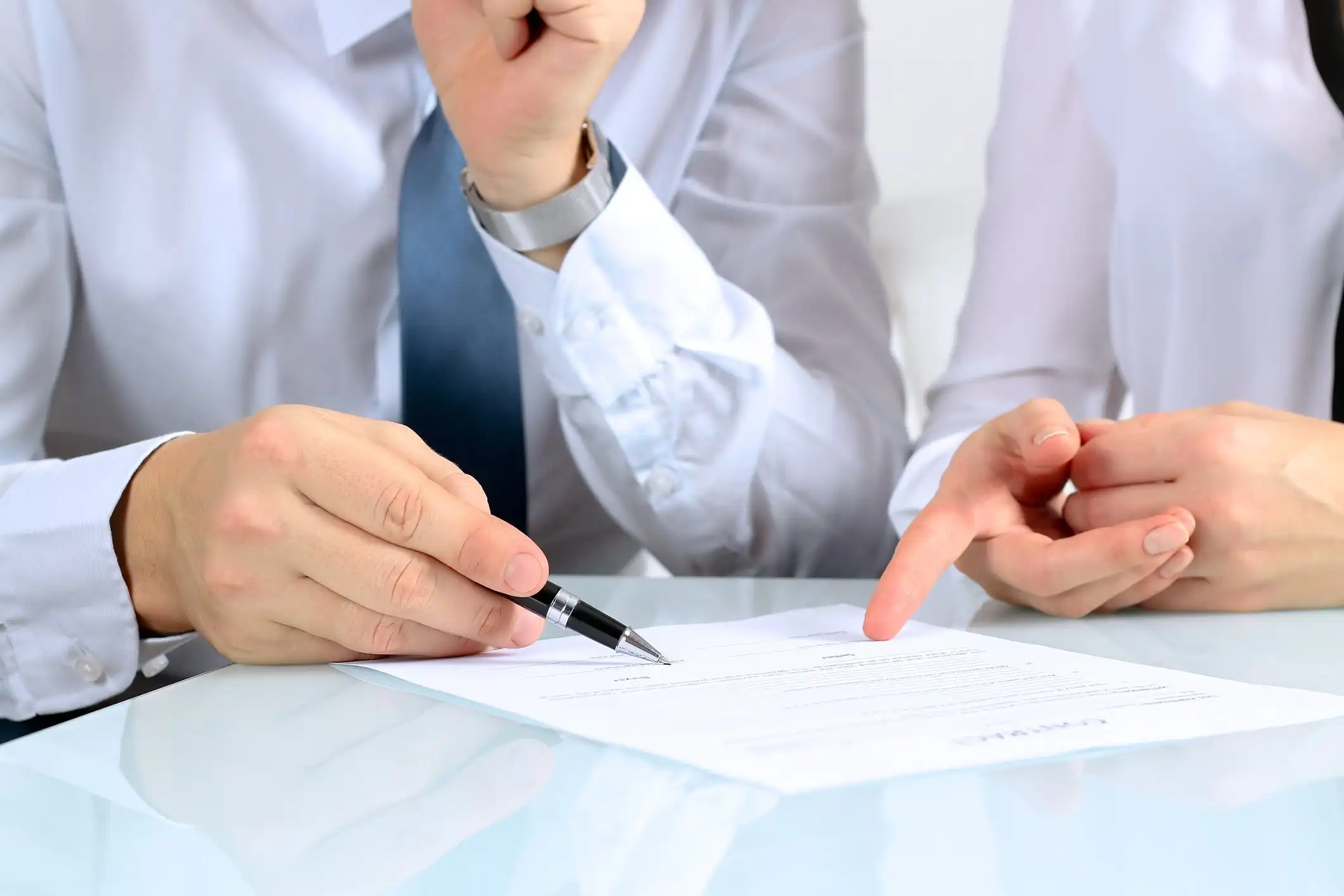 Attracting great talent is the first step to hiring great talent. How to create job descriptions that are engaging, inclusive, and targeted at the best candidates for the job.
Attracting the right talent is key to hiring great talent. An engaging, inclusive, and effective job description is crucial for this purpose. You can create the perfect job description with a little effort up front to attract a variety of talented candidates into your pipeline.
"The best job descriptions include a bit of marketing, the real role, the skills and competencies required, and the company's culture. These are all key elements to presenting an opening role to the market," Justin Cerilli, managing Director of Financial Services and Technology at Russell Reynolds and Associates, a leadership transition and executive search firm.
To avoid making a poor hire, recruiters and hiring managers must focus not only on the job description and required skills and experience but also on culture, mission, and values. To attract a diverse group of qualified candidates, it is important to ensure that your descriptions do not exclude women, people with disabilities, and members of the LGBTQ+ community.
1. Find the right job title
According to Indeed research, if you have difficulty filling vacancies as a DevOps "ninja" or key "rockstar" developer, you may be turning off potential candidates using that language.
We know strange job titles can be fun and indicate a laid-back culture. But, if you don't have a cultural reference, your job postings may not be as effective. According to Indeed, most people seek jobs matching their skills and experiences. Using terms such as "rockstar" and "ninja" in job descriptions and titles can confuse job seekers and discourage them from applying."
Russell Reynolds' Cerilli says creativity can make your job title stand out. However, don't let it get in the way of candidates looking for the same job with a different name. Colin Day, the founder of iCIMS, a SaaS-based software platform for recruiting, advises that you use industry-standard language in your titles.
Remember that both your company and the job openings must be found. To do this, you must step outside of your company's mind. He says that if you call it "client relationship manager" and they are searching for an "account manager," you will miss those candidates.
2. Begin with a brief but engaging overview of the job.
The overview should be between one and four sentences long. It should describe the job's main function, its contribution to company goals, and why it is important to society. According to a whitepaper by the National Center for Women & Information Technology, you should answer the question, "How does this job contribute to improving people's lives, solving existing business or social issues?" NCWIT states that invitational language such as "Come join a creative team of… dedicated to …" is especially effective.
3. Avoid extreme modifiers and superlatives
According to NCWIT, candidates are less likely to apply if they use exaggerated language such as "best of the top," "off the charts," "world-class," or "rockstars," especially for women and underrepresented minorities men. NCWIT states that anyone who has been socialized to not "toot his own horn" is less likely to be categorized in this way and will therefore be less likely to apply.
Avoid using terms that describe a single focus or set of skills.
4. Prioritize growth and development
NCWIT advises that you don't list just boring tasks. Instead, list your responsibilities and qualifications in bulleted lists.
According to NCWIT, lists like this are hard to understand and can be difficult to retain. Instead, you can describe the main job functions in 5 to 7 bullets. You can also group 2 to 3 bullets into larger categories such as "Technical Skills," "Management Skills," or "Communication."
Cerilli says that you should also explain how the job will help achieve business goals, how advancement is possible, and what candidates can do to contribute.
You want your candidates to be enthusiastic about your company and the changes happening in the industry. He suggests that candidates should include a brief description of the company, the industry in which it operates, and how technology allows for this. Also, he should mention how the company and the role, along with their knowledge and skills, can help them grow and develop."
Day of iCIMS advises that the job description should be exciting and interesting. "You can include things like "We anticipate growth beyond 20% this year" or "Be part of a group that will add X amount of new accounts." You want to attract focused and goal-oriented people, so make sure your job description reflects that.
5. Participate in the writing of job descriptions for current employees
Many job descriptions are kept in a file in the HR department. They can only be retrieved when a position is vacant. These job descriptions can remain unchanged for years and may not reflect current skills, culture, and experience requirements. Research shows that women are less likely to apply for a job if they do not have the necessary qualifications, even if they are highly qualified. According to NCWIT, attracting diverse candidates can be as easy as removing any criteria not necessary for the job or highlighting criteria that can be learned on the job.
It's worthwhile to ask current employees for their input.
"Involving your current team will help refine the description and help you determine the skills required to perform well in the position." John Reed, Robert Half Technology's senior executive director, says it is crucial to know what your team needs and how to find the right candidate.
He says this will help eliminate non-negotiables, such as years of experience in a specific technology. This will allow applicants to apply for the job, even if they have fewer years.
6. Make it urgent to fill the position
Robert Half's Reed says that even though you aren't desperate for a job, candidates should feel an urgency and feel compelled to apply. Even if they are currently employed, this is a good sign. He suggests that posting specific start dates and including contact information for each person, rather than an e-mail address, can be helpful.
7. Culture, culture, culture
Recruitment is all about culture. It comes down to the candidate asking, "Will I be a good match and enjoy working here?" Cerilli says.
Day suggests highlighting workplace perks, benefits, and bonuses can be a great way to help. Is there a gym on-site? Do you offer free food? Flexible schedules? Remote job opportunities Happy hour Fridays He says, "Scream it out in your job description."
"Cultural compatibility is as important to employers and employees as technical and experienced fit. Bad hires cost money and reduce productivity. A lack of culture fit and employee engagement increase turnover, so it's important to do it right," he states.
Culture can't be used to undermine diversity or inclusion. Rephrase your sentences to avoid gender-specific pronouns. NCWIT also recommends that multimedia such as photos, graphics, and videos include diverse people, especially those already employed by your company.
8. Your ads should not contain biases
NCWIT says that while gender-biased language may not be obvious, it can still be detrimental. According to NCWIT, biased language can deter qualified talent from applying as it unconsciously lowers their sense of belonging.
Since research by the American Psychological Association revealed that seemingly innocuous words can signal gender bias in job advertisements, it has been under scrutiny, says Ian Siegel, CEO of ZipRecruiter, a recruiting and hiring platform.
According to Kieran Snyder (CEO and co-founder of Textio), a machine learning platform that analyses language patterns, it stands to reason that reaching a larger pool of applicants will increase the diversity of applicants and speed up the recruitment and hiring process.
"When you don't exclude half of your potential applicant's pool and limit it to one demographic, the roles will fill faster." Snyder says that when we analyze around 50 million job postings for our clients, we find that eliminating gendered language results in these vacancies being filled on average two weeks quicker."
ZipRecruiter data shows that companies can attract more diverse talent and fill vacancies quicker if they use gender-neutral language.
Employers create job descriptions with the intention that only the most qualified candidate will apply to the job. We found that employers were lowering their chances of finding the right candidate, even though they didn't know it. Employers have a better chance of finding the right candidate when gendered language has been removed. According to Siegel, we found that listings with neutral language attracted 42 percent more candidates than those with gendered words."
Siegel says that this doesn't need to be time-consuming or difficult. According to Siegel, the Journal of Social Psychology lists "masculine" and "feminine words. Simple changes can quickly improve recruitment results. NCWIT offers several examples of correcting your job listings to eliminate biases.
9. Details are where the devil is
Reed says that just as hiring managers judge resumes, candidates judge companies on the most minute details. Check your job description and spell-check it. Go back and revise it.
Reed advises avoiding too much jargon and clichés, in addition to spelling and grammar. Pay attention to the aesthetics of the job posting. Use bullets and lists to make it easy for candidates to scan the job description.
10. Be interactive and ingenious
Day says job seekers spend a lot of time looking at job descriptions. If you add creativity or innovation to the mix, it can be a way to catch their attention and get their attention.
When Should You Hire A Life Coach? 5 Things To Know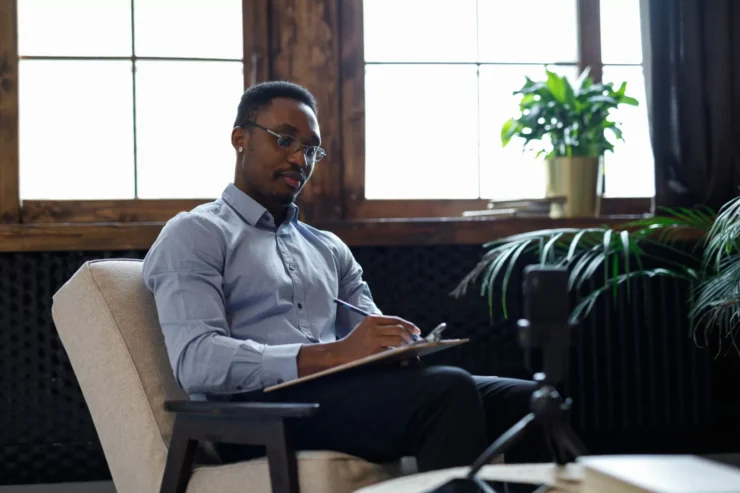 Life coaches play an important role in the life of many people, but still, the concept is new for others. It is undeniable that they play an important role in life because of the kind of support and mentorship they offer. Hence, if you ever need to reach out to a professional coach, you should not hesitate or shy away from putting such a need forward.
Apart from the basic decision-making capability, a life coach Melbourne can help you to figure out various things that are helpful at different life stages. You cannot do everything on your own in life; having someone with an alternative opinion will benefit you in various ways.
You might be confused about the right time to hire a life coach. So, you can consider hiring a life coach whenever you feel the following.
1. A Lost Feeling With Nowhere To Go
There are many instances in life where you will feel lost in your daily life and feel like you don't have anything to do or anywhere to go. It is common with young adults during this time; they have many things and thoughts on their plate. When you hire a life coach, they will help you find a way amid your thoughts and help you escape the confused state.
Also, if you think you are walking in an endless tunnel, the coach will help you understand yourself and the things you like, followed by those you don't. Whenever you want to begin something new or let go of something old, the kind of support that you seek will be provided by a coach.
2. You Are Entering The Self-Doubt Stage
There comes a hard stage in life when people begin to overthink, and their highly emotional state leads them to enter the stage of self-doubt. When you begin to doubt yourself, you need to get reassurance for the same, which helps clarify the present situation in life. Deep down, people tend to know what they want but are confused due to many factors which further push them into a vacuum.
Also, suggestions and recommendations pouring in from all spheres further worsen the situation. Instead of doing anything better, such things harm a person's personality, and they may reach a position where they cannot decide anything for themselves. In such a situation, you need a life coach to help them realize their dreams and opt for ways to help them reach the set goals and objectives.
3. Lack Of Planning And Implementation
Another hint that you need to know your need to hire a life coach is when you feel there is a lack of planning and implementation. It can be due to any distraction, but the main thing is that you lack the effort needed to meet the goals or objectives you have set for yourself. Having a goal is good but useless if you don't know how to achieve it.
The life coach can help you with the much-needed guidance that will help you create an action plan to move from where you are and reach the place you have set for yourself.
Many potential people have excellent creative skills, but because of their overthinking and lack of confidence, they tend to give up on this side of theirs. It is the worst that anyone can do with themselves; hence, whenever anyone feels like drowning, a life coach should be reached out. Not only do they help act as a ray of hope amid the darkness, but also, their experience is something that everyone can learn from.
4. Looking For A Career Or Field Switch
Often, there are times in life when people get bored with their routine or feel the absence of that spark, making them feel the fear of competition around them. Also, staying unemployed for a long time pushes them to stay where they are, and they tend to lose interest in everything they once enjoyed or loved.
When you want to break out of your lifestyle and want to do something else, you will get everything you need from the help of a life coach. Whether you want an entirely new business line or want to switch your professional field, the coaches will help you cater to your mind. It is the stage when you need rock-solid support, and the coaches will help you get it in every possible step.
It is a big thing, and having various things in your head is fine. So, you need not avoid it. Doing so can take a toll on your health and, further, worsen your physical and mental well-being. It is better to hire a professional before you worsen your condition and consider the same thing later on.
5. Becoming Forgetful, No Follow-Ups, And Procrastination Mode
When you spot an unusual thing about yourself, like when you begin forgetting your routine activities, it means something is wrong. Many people forget things out of habit, but you should pay heed to it if it is a sudden habit. You need to realize the responsibility, and when you need an external factor for the same, the best way is to go for a life coach.
Also, if you want someone who can help you with your accountability, a life coach is the one who can help you. There are some important obligations that you need to fulfill and help you with the daily dose of motivation. These professionals are the best source for the same.
Also, if you want to focus on your habit of becoming a procrastinator, they will help you. As a procrastinator, you will feel stuck and never move a step toward what you seek. You must have a schedule, consistency, perseverance, and do things on time. Your coach will have everything covered and will never make you feel alone.
Conclusion
You should always seek help when you need it the most. Seeking the assistance of a life coach is a sort of help that will not only shape you into a better human but also help you develop habits that will stay with you for a long. It is a cycle. The way someone helps you will help you inspire the people around you, and they can reach out for help too. It is nothing bad to reach out to a life coach, as they will certainly help you somehow.
Need To Hire New Employees? 5 Recruiting Strategies to Try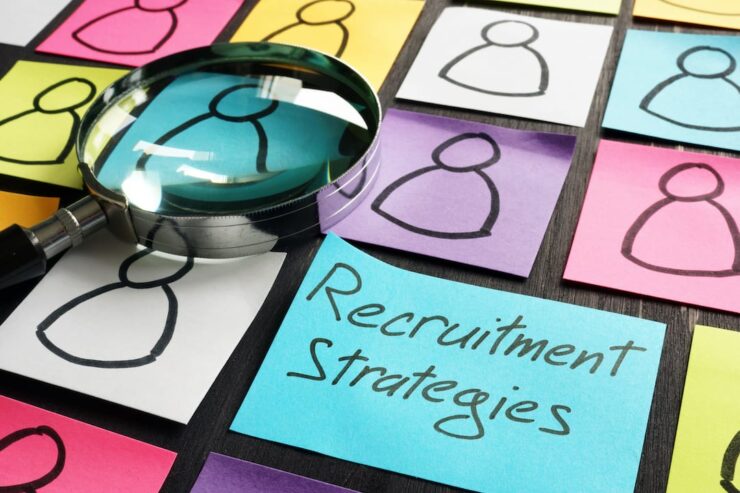 It can be tough to find the right employees for your company. With a constantly shrinking pool of skilled workers, finding the right candidates can be difficult. But that doesn't mean you have to give up; there are plenty of strategies you can use to find the best employees for your business. In this blog post, we're going to share some of the most effective recruiting strategies you can use to find new employees for your company. From online resources to in-person interviews, read on to get started on your search for the perfect employees.
Defining the Type of Employee You Need
When starting a new business, it is important to define the type of employee you need. There are three main types of employees that a company may need: managers, workers, and consultants.
Managers manage other employees and oversee the day-to-day operations of a company. Workers do the actual work of the business and are responsible for completing tasks on time, following safety regulations, and meeting production quotas. Consultants provide their expertise to help companies improve their performance or solve specific problems.
Each type of employee has different skills and capabilities that will be essential for your new business to succeed. It is important to find employees who have the right fit for your company and who share your vision for the future. Staffing agency in Nashville can help you identify the right employees for your business. Here are some tips to help you:
Define your company's mission and objectives. This will help you identify the skills and abilities needed by your workers to support this mission.
Review job descriptions carefully. Make sure that all positions listed match the skill set required by your company's mission and objectives.
Hire based on qualifications, not on potential or past experience with your industry or company brand name. It is important to assess candidates objectively in order to ensure that they have what it takes to join your team and support your mission goals.
Be proactive in seeking out talented candidates outside of your normal recruitment channels. Many talented professionals are not currently seeking work in your industry or company. Look for online and social media resources to help you find the right candidates.
Make sure your employees are comfortable with and understand your company's culture and values. This will ensure that they are motivated to work hard and stay with your company.
Evaluating Candidates
Looking to fill a position but not sure where to look? Here are five tips for evaluating candidates:
Conduct an online search. The internet is a great resource for finding new employees. You can find candidates through job boards, company websites, and social media sites.
Talk to friends and family. Ask them if they know anyone who might be a good fit for the position. They may have already screened potential candidates for you.
Attend job fairs. Job fairs are a great way to meet potential employees face-to-face and learn more about their backgrounds and skill sets.
Conduct interviews with finalists. After you've narrowed down your list of candidates, interview the finalists in person to get a better sense of their qualifications and personalities.
Hire someone who fits the culture and values of your company. It's important to hire someone who will fit well into your team and contribute positively to the company culture.
Define Your Objective
When it comes to finding new employees, there are a number of strategies that businesses can use. Here are four tips for recruiting new employees:
Use online resources. Many businesses now use online resources to find new employees. This includes websites like Indeed and job boards like Indeed.com. These sites allow businesses to post positions and search by keyword or location.
Reach out to alumni networks and contacts. Another way to find new employees is through alumni networks and contacts from your past work experiences. Ask them if they know of any openings that match your criteria or if they know of people who would be a good fit for the position you're looking for.
Hire through referrals. One final way to find new employees is through referrals from current or former coworkers, clients, or friends. If you're able to connect with these individuals and convince them that your company is a good place to work, they may refer you to someone who might be a great fit for the role you're looking for.
Attend job fairs and meet with potential hires in person. Don't rely solely on online resources or referrals – attend job fairs and meet with potential hires in person! Job fairs offer companies the opportunity to connect with potential candidates face-to-face and cultivate more trust between the interviewer and candidate because it removes some of the anonymity that can often occur online settings.
Evaluate Your Options
When you're looking to hire new employees, there are a variety of options available to you. This guide will outline some of the most common strategies you can use to find the right candidates and get them on board with your company.
Use online resources. One of the quickest and easiest ways to find potential employees is through online resources. You can use job boards or websites that specialize in finding talented professionals. This method is especially helpful if you're not sure where to start or if you have a specific skill set that you're looking for.
Networking events. Networking events are another great way to meet potential candidates. When you attend these events, be prepared to ask people about their experiences working in your industry and what qualifications they might have. You should also make sure to offer your company's information and services as part of the conversation.
Use social media platforms. Another popular way to find new employees is through social media platforms like LinkedIn and Twitter. Posting jobs on these sites will allow you to reach a wider audience, including people who are actively looking for work . You can also create targeted ads that focus on specific demographics or skill sets . If using social media is not your thing, consider using job boards specifically designed for social media postings.
Hire remote workers. One of the benefits of hiring remote workers is that you can reduce your office footprint. This can be helpful if you're looking to reduce costs or if you have a limited amount of space. Additionally, hiring remote workers can help you stay flexible and responsive to changes in the market.
Use a recruiting agency. If you don't have the time or resources to find candidates on your own, consider using a recruitment agency. These agencies will do all the hard work for you by finding top talent and screening them for compatibility with your company culture. This option is especially beneficial if you're looking for a specific type of employee or if you have a large pool of candidates to choose from.
In conclusion, there are a variety of options available to you when it comes to finding new employees. Use the strategies outlined in this guide to find the best candidates and get them onboard with your company.
What do ENGLISH JOB TITLES MEAN?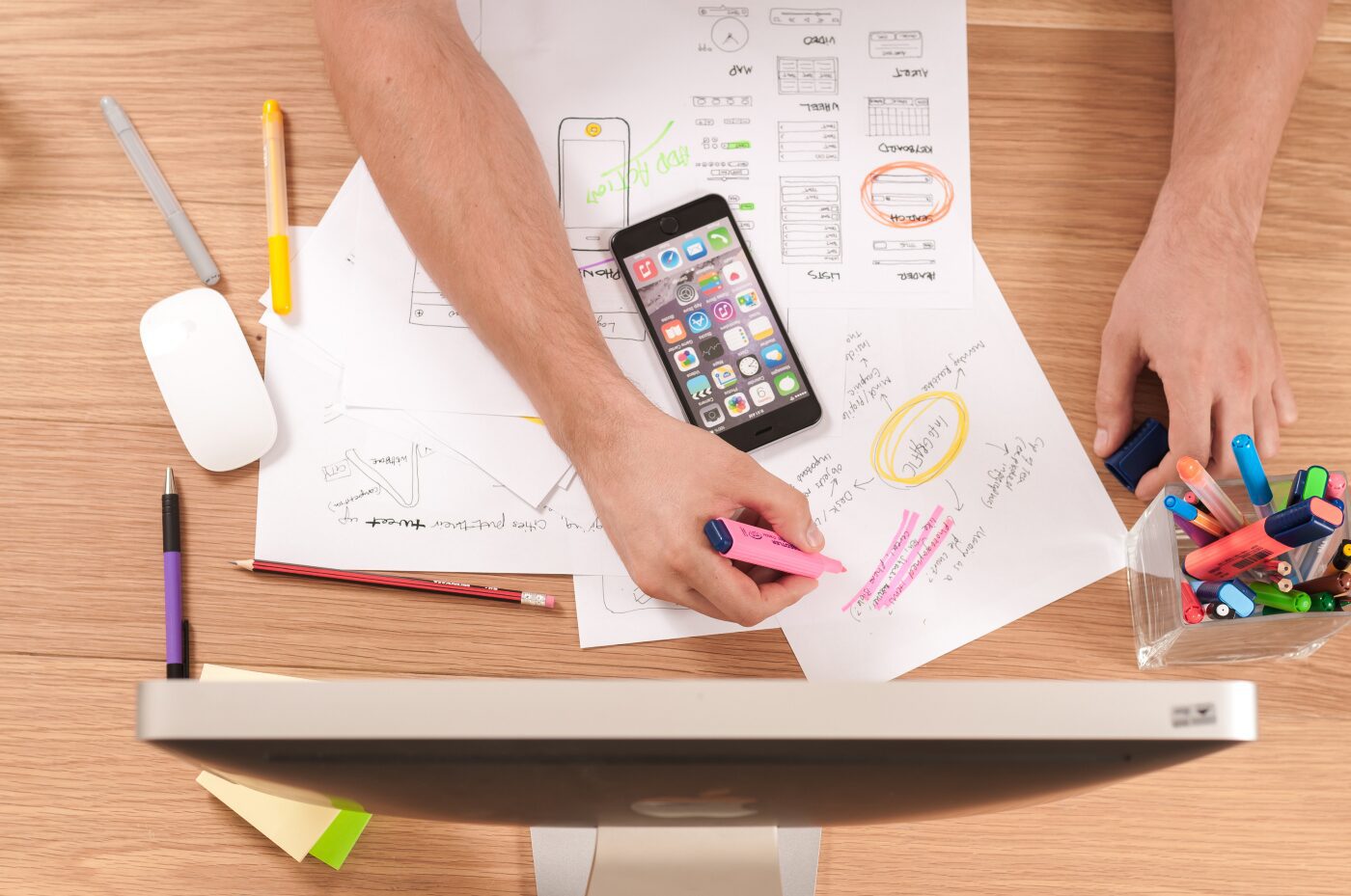 Before the invention of office-based jobs, occupation titles were much simpler. Baker, farmer, factory worker, baker; it did not get any more complicated than this. There is a myriad of ways to define the different levels of employees which make up an organization. Here's a brief overview of the most important job titles to help you become familiar with the hierarchy of command within a typical company.
It is an abbreviation for the Chief Executive Officer. A CEO can be described as the top, most powerful executive within the company and is responsible for the organization's overall management. The primary responsibilities of the CEO are creating and implementing strategies at a high level taking major business decisions, overseeing the entire operations and resources of the business, and acting as the principal contact among the directors of the board as well as operations management. The CEO is usually given an advisory position on the board of directors and sometimes serves as Chairman and CEO. The company's founder usually performs the CEO position as an example. Mark Zuckerberg is the CEO of Facebook.
The CEO may also be called the MD, the Managing Director. They have the same list of responsibilities.
COO
The Chief Operating Officer is accountable for the company's day-to-day operations and is directly accountable to the Chief Executive Officer. He is the most senior executive and second in the chain of command. The role can be very diverse and based on the demands of the company as well as the needs that the CEO has. The COO could also be able to serve as the President of the directors' board.
Director
A director is a step lower than the CEO. However, they still have a crucial management role in a particular aspect of the company. Directorship is a division of staff, and larger companies are likely to have multiple directors in various categories, such as an HR director who is accountable for the health and wellbeing of the entire staff (known by the name of Human Resources). Directors usually report to a Vice-President or directly to the Chief Executive Officer.
Senior Manager
The position of an executive manager is needed in large corporations in cases where an additional structure for management is thought to be required between directorship and general management. Senior managers are accountable for coordinating and supervising the activities of a team of employees, evaluating their performance, and performing corrective or disciplinary actions whenever required.
Manager
Before we reach the general employee level, we will have the general staff level. These are roles that extend the ones found lower in the hierarchy, but with the added responsibility of overseeing the management of staff at lower levels doing the same work. For instance, an account manager within the company whose responsibility is overseeing an account portfolio of clients is accountable to account executives and will be overseen by a senior account manager who is accountable to the department head, usually a director.
Executive
The definition of executive can differ slightly. In general, an executive is one of the entry-level jobs within a company. It is typically the title assigned to those who are accountable for the company's day-to-day work. It can refer to an individual who is granted responsibilities referred to as executive, like managerial or administrative authority. Many jobs are given to individuals who perform the duties that are associated with this section of the business. However, it is a fact that they're the true center of the business and are the ones who accomplish their tasks!