Here are ten ways to create highly effective job descriptions.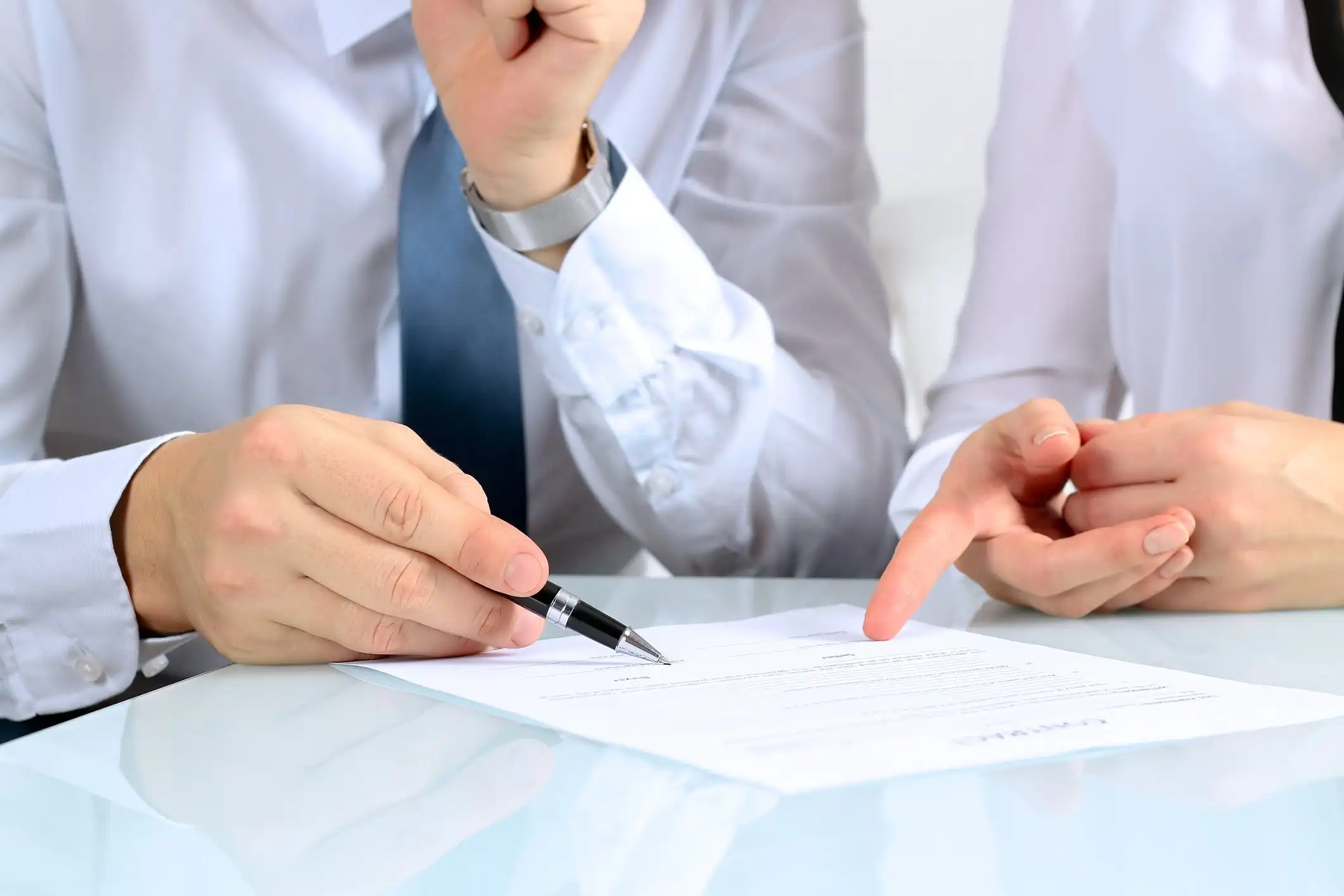 Attracting great talent is the first step to hiring great talent. How to create job descriptions that are engaging, inclusive, and targeted at the best candidates for the job.
Attracting the right talent is key to hiring great talent. An engaging, inclusive, and effective job description is crucial for this purpose. You can create the perfect job description with a little effort up front to attract a variety of talented candidates into your pipeline.
"The best job descriptions include a bit of marketing, the real role, the skills and competencies required, and the company's culture. These are all key elements to presenting an opening role to the market," Justin Cerilli, managing Director of Financial Services and Technology at Russell Reynolds and Associates, a leadership transition and executive search firm.
To avoid making a poor hire, recruiters and hiring managers must focus not only on the job description and required skills and experience but also on culture, mission, and values. To attract a diverse group of qualified candidates, it is important to ensure that your descriptions do not exclude women, people with disabilities, and members of the LGBTQ+ community.
1. Find the right job title
According to Indeed research, if you have difficulty filling vacancies as a DevOps "ninja" or key "rockstar" developer, you may be turning off potential candidates using that language.
We know strange job titles can be fun and indicate a laid-back culture. But, if you don't have a cultural reference, your job postings may not be as effective. According to Indeed, most people seek jobs matching their skills and experiences. Using terms such as "rockstar" and "ninja" in job descriptions and titles can confuse job seekers and discourage them from applying."
Russell Reynolds' Cerilli says creativity can make your job title stand out. However, don't let it get in the way of candidates looking for the same job with a different name. Colin Day, the founder of iCIMS, a SaaS-based software platform for recruiting, advises that you use industry-standard language in your titles.
Remember that both your company and the job openings must be found. To do this, you must step outside of your company's mind. He says that if you call it "client relationship manager" and they are searching for an "account manager," you will miss those candidates.
2. Begin with a brief but engaging overview of the job.
The overview should be between one and four sentences long. It should describe the job's main function, its contribution to company goals, and why it is important to society. According to a whitepaper by the National Center for Women & Information Technology, you should answer the question, "How does this job contribute to improving people's lives, solving existing business or social issues?" NCWIT states that invitational language such as "Come join a creative team of… dedicated to …" is especially effective.
3. Avoid extreme modifiers and superlatives
According to NCWIT, candidates are less likely to apply if they use exaggerated language such as "best of the top," "off the charts," "world-class," or "rockstars," especially for women and underrepresented minorities men. NCWIT states that anyone who has been socialized to not "toot his own horn" is less likely to be categorized in this way and will therefore be less likely to apply.
Avoid using terms that describe a single focus or set of skills.
4. Prioritize growth and development
NCWIT advises that you don't list just boring tasks. Instead, list your responsibilities and qualifications in bulleted lists.
According to NCWIT, lists like this are hard to understand and can be difficult to retain. Instead, you can describe the main job functions in 5 to 7 bullets. You can also group 2 to 3 bullets into larger categories such as "Technical Skills," "Management Skills," or "Communication."
Cerilli says that you should also explain how the job will help achieve business goals, how advancement is possible, and what candidates can do to contribute.
You want your candidates to be enthusiastic about your company and the changes happening in the industry. He suggests that candidates should include a brief description of the company, the industry in which it operates, and how technology allows for this. Also, he should mention how the company and the role, along with their knowledge and skills, can help them grow and develop."
Day of iCIMS advises that the job description should be exciting and interesting. "You can include things like "We anticipate growth beyond 20% this year" or "Be part of a group that will add X amount of new accounts." You want to attract focused and goal-oriented people, so make sure your job description reflects that.
5. Participate in the writing of job descriptions for current employees
Many job descriptions are kept in a file in the HR department. They can only be retrieved when a position is vacant. These job descriptions can remain unchanged for years and may not reflect current skills, culture, and experience requirements. Research shows that women are less likely to apply for a job if they do not have the necessary qualifications, even if they are highly qualified. According to NCWIT, attracting diverse candidates can be as easy as removing any criteria not necessary for the job or highlighting criteria that can be learned on the job.
It's worthwhile to ask current employees for their input.
"Involving your current team will help refine the description and help you determine the skills required to perform well in the position." John Reed, Robert Half Technology's senior executive director, says it is crucial to know what your team needs and how to find the right candidate.
He says this will help eliminate non-negotiables, such as years of experience in a specific technology. This will allow applicants to apply for the job, even if they have fewer years.
6. Make it urgent to fill the position
Robert Half's Reed says that even though you aren't desperate for a job, candidates should feel an urgency and feel compelled to apply. Even if they are currently employed, this is a good sign. He suggests that posting specific start dates and including contact information for each person, rather than an e-mail address, can be helpful.
7. Culture, culture, culture
Recruitment is all about culture. It comes down to the candidate asking, "Will I be a good match and enjoy working here?" Cerilli says.
Day suggests highlighting workplace perks, benefits, and bonuses can be a great way to help. Is there a gym on-site? Do you offer free food? Flexible schedules? Remote job opportunities Happy hour Fridays He says, "Scream it out in your job description."
"Cultural compatibility is as important to employers and employees as technical and experienced fit. Bad hires cost money and reduce productivity. A lack of culture fit and employee engagement increase turnover, so it's important to do it right," he states.
Culture can't be used to undermine diversity or inclusion. Rephrase your sentences to avoid gender-specific pronouns. NCWIT also recommends that multimedia such as photos, graphics, and videos include diverse people, especially those already employed by your company.
8. Your ads should not contain biases
NCWIT says that while gender-biased language may not be obvious, it can still be detrimental. According to NCWIT, biased language can deter qualified talent from applying as it unconsciously lowers their sense of belonging.
Since research by the American Psychological Association revealed that seemingly innocuous words can signal gender bias in job advertisements, it has been under scrutiny, says Ian Siegel, CEO of ZipRecruiter, a recruiting and hiring platform.
According to Kieran Snyder (CEO and co-founder of Textio), a machine learning platform that analyses language patterns, it stands to reason that reaching a larger pool of applicants will increase the diversity of applicants and speed up the recruitment and hiring process.
"When you don't exclude half of your potential applicant's pool and limit it to one demographic, the roles will fill faster." Snyder says that when we analyze around 50 million job postings for our clients, we find that eliminating gendered language results in these vacancies being filled on average two weeks quicker."
ZipRecruiter data shows that companies can attract more diverse talent and fill vacancies quicker if they use gender-neutral language.
Employers create job descriptions with the intention that only the most qualified candidate will apply to the job. We found that employers were lowering their chances of finding the right candidate, even though they didn't know it. Employers have a better chance of finding the right candidate when gendered language has been removed. According to Siegel, we found that listings with neutral language attracted 42 percent more candidates than those with gendered words."
Siegel says that this doesn't need to be time-consuming or difficult. According to Siegel, the Journal of Social Psychology lists "masculine" and "feminine words. Simple changes can quickly improve recruitment results. NCWIT offers several examples of correcting your job listings to eliminate biases.
9. Details are where the devil is
Reed says that just as hiring managers judge resumes, candidates judge companies on the most minute details. Check your job description and spell-check it. Go back and revise it.
Reed advises avoiding too much jargon and clichés, in addition to spelling and grammar. Pay attention to the aesthetics of the job posting. Use bullets and lists to make it easy for candidates to scan the job description.
10. Be interactive and ingenious
Day says job seekers spend a lot of time looking at job descriptions. If you add creativity or innovation to the mix, it can be a way to catch their attention and get their attention.
What do ENGLISH JOB TITLES MEAN?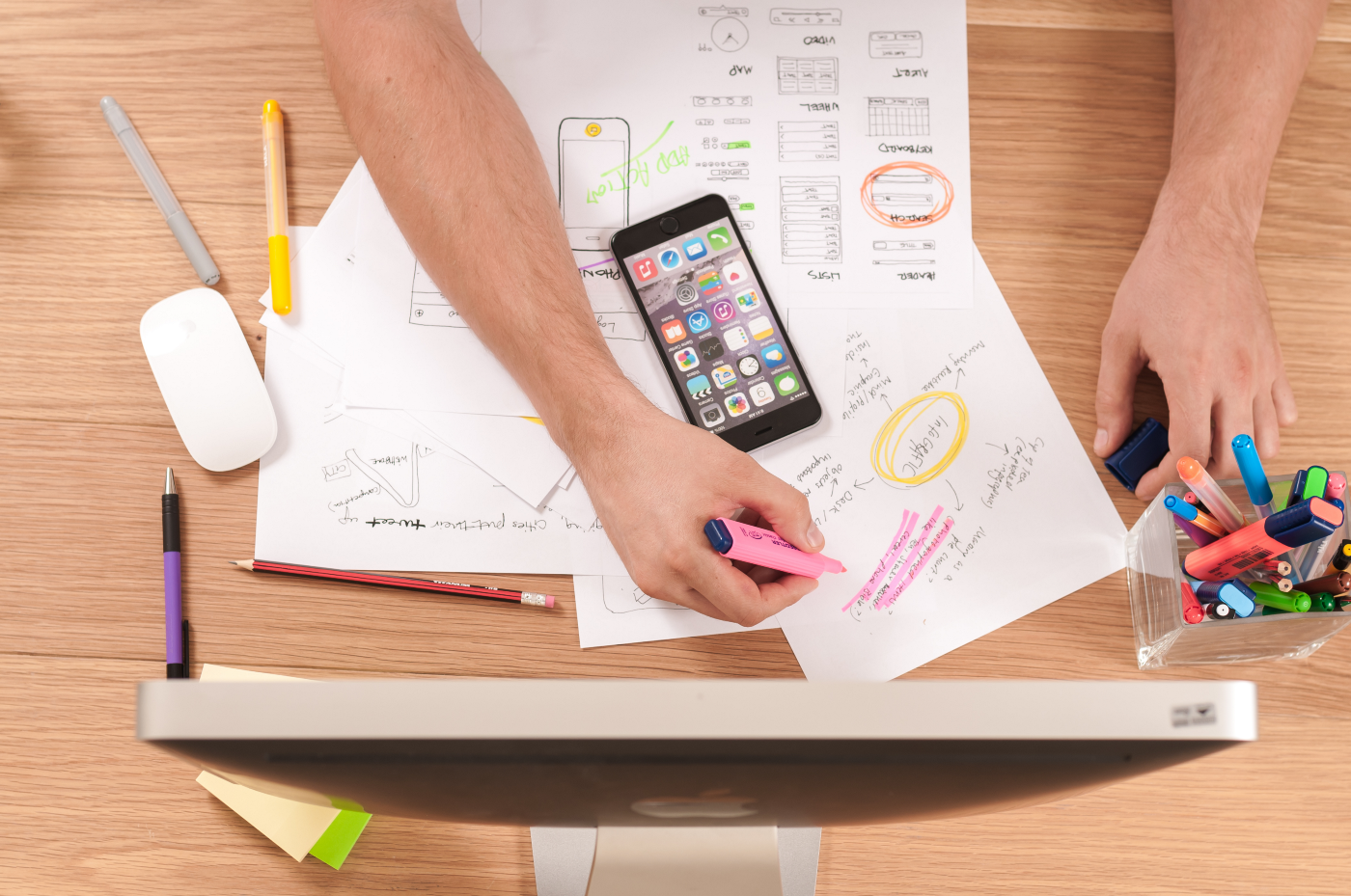 Before the invention of office-based jobs, occupation titles were much simpler. Baker, farmer, factory worker, baker; it did not get any more complicated than this. There is a myriad of ways to define the different levels of employees which make up an organization. Here's a brief overview of the most important job titles to help you become familiar with the hierarchy of command within a typical company.
It is an abbreviation for the Chief Executive Officer. A CEO can be described as the top, most powerful executive within the company and is responsible for the organization's overall management. The primary responsibilities of the CEO are creating and implementing strategies at a high level taking major business decisions, overseeing the entire operations and resources of the business, and acting as the principal contact among the directors of the board as well as operations management. The CEO is usually given an advisory position on the board of directors and sometimes serves as Chairman and CEO. The company's founder usually performs the CEO position as an example. Mark Zuckerberg is the CEO of Facebook.
The CEO may also be called the MD, the Managing Director. They have the same list of responsibilities.
COO
The Chief Operating Officer is accountable for the company's day-to-day operations and is directly accountable to the Chief Executive Officer. He is the most senior executive and second in the chain of command. The role can be very diverse and based on the demands of the company as well as the needs that the CEO has. The COO could also be able to serve as the President of the directors' board.
Director
A director is a step lower than the CEO. However, they still have a crucial management role in a particular aspect of the company. Directorship is a division of staff, and larger companies are likely to have multiple directors in various categories, such as an HR director who is accountable for the health and wellbeing of the entire staff (known by the name of Human Resources). Directors usually report to a Vice-President or directly to the Chief Executive Officer.
Senior Manager
The position of an executive manager is needed in large corporations in cases where an additional structure for management is thought to be required between directorship and general management. Senior managers are accountable for coordinating and supervising the activities of a team of employees, evaluating their performance, and performing corrective or disciplinary actions whenever required.
Manager
Before we reach the general employee level, we will have the general staff level. These are roles that extend the ones found lower in the hierarchy, but with the added responsibility of overseeing the management of staff at lower levels doing the same work. For instance, an account manager within the company whose responsibility is overseeing an account portfolio of clients is accountable to account executives and will be overseen by a senior account manager who is accountable to the department head, usually a director.
Executive
The definition of executive can differ slightly. In general, an executive is one of the entry-level jobs within a company. It is typically the title assigned to those who are accountable for the company's day-to-day work. It can refer to an individual who is granted responsibilities referred to as executive, like managerial or administrative authority. Many jobs are given to individuals who perform the duties that are associated with this section of the business. However, it is a fact that they're the true center of the business and are the ones who accomplish their tasks!
We are introducing new ways to prepare for the virtual job interview.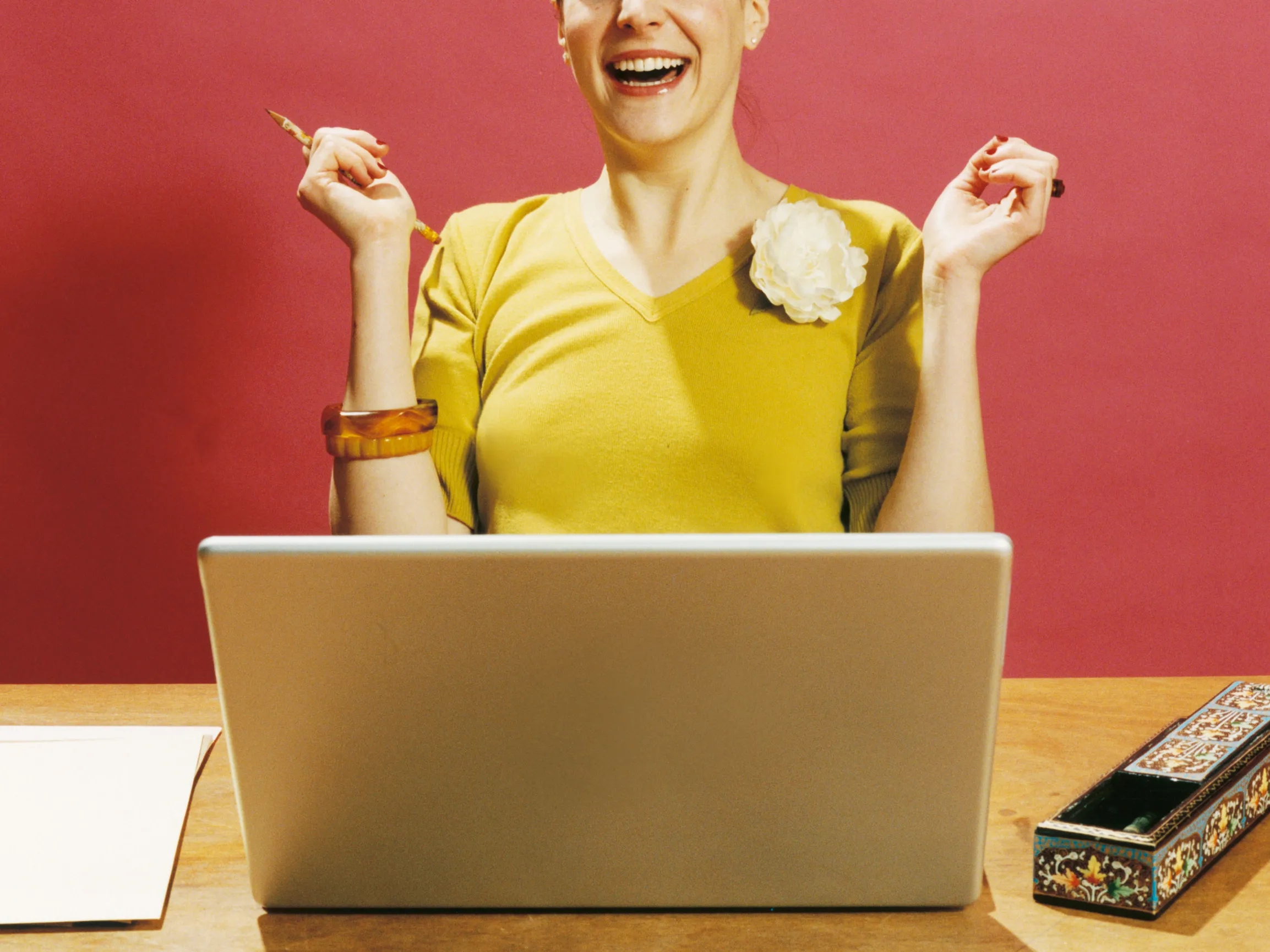 Even though job searching can be stressful, the coronavirus epidemic has made it even more difficult. We want to help you get noticed by recruiters and prepare you for your interview, which will most likely be virtual if you are currently looking for a job. We have launched two new features that will help you stand out: a video introduction feature is being tested and an AI-powered instant feedback tool, which analyzes speech patterns and speech content to help you improve your interview skills.
Two new tools for your assistance
According to our research, 65 per cent of people believe the impression you make online can have the same impact as that you make in person. However, it can be difficult to demonstrate your soft skills to potential employers if you aren't in the same room. We are testing video introductions to help solve this problem. A hiring manager can request a video introduction, and you can reply by video or written copy. You can make your application stand out from the crowd before the formal interview process begins.
More than 50% of interviewees say they lack confidence in the interview. We've recently added AI-powered instant feedback for our interview preparation tools. These tools will help you prepare for the most frequently asked questions in the screening process. You'll also have access to high-quality videos and tips from experts and hiring managers about how to answer these questions. Once you have recorded your practice answers, you will receive feedback about your answer delivery, including your pacing and how often you use filler words.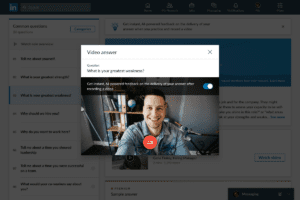 This lets you practice answering common interview questions privately in an interactive setting. Interview preparation also lets you get feedback from your contacts on your practice answers.
Globally, interview preparation feedback is being released. You can access it immediately after submitting your job application on the LinkedIn jobs homepage.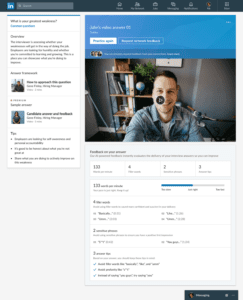 These are some additional tips that you should consider when you prepare for an interview via video.
Establishing a relationship quickly: Video calls are not the best way to make small talk. You must establish a good rapport with your interviewer quickly. You will feel more comfortable using the first few minutes to make a personal connection. For background information and mutual connections, visit their LinkedIn page.
Choose a quiet place: Remote working is becoming increasingly popular. There's always the chance of your children asking for homework help or housemates attempting to make sandwiches in the kitchen. Your family and housemates should know that you have an interview. This will prevent them from accidentally walking in on you or making too much noise.
Make sure you check your tech before the interview. This is an obvious but critical tip. These LinkedIn Learning courses will give you the inside scoop on the most recent video tools.
This free LinkedIn Learning Path offers expert advice and tips. It includes courses that will help you improve your digital body language and virtual interview skills. You can also learn ways to stay motivated to land the job.