Five key ideas to convert to a platform company.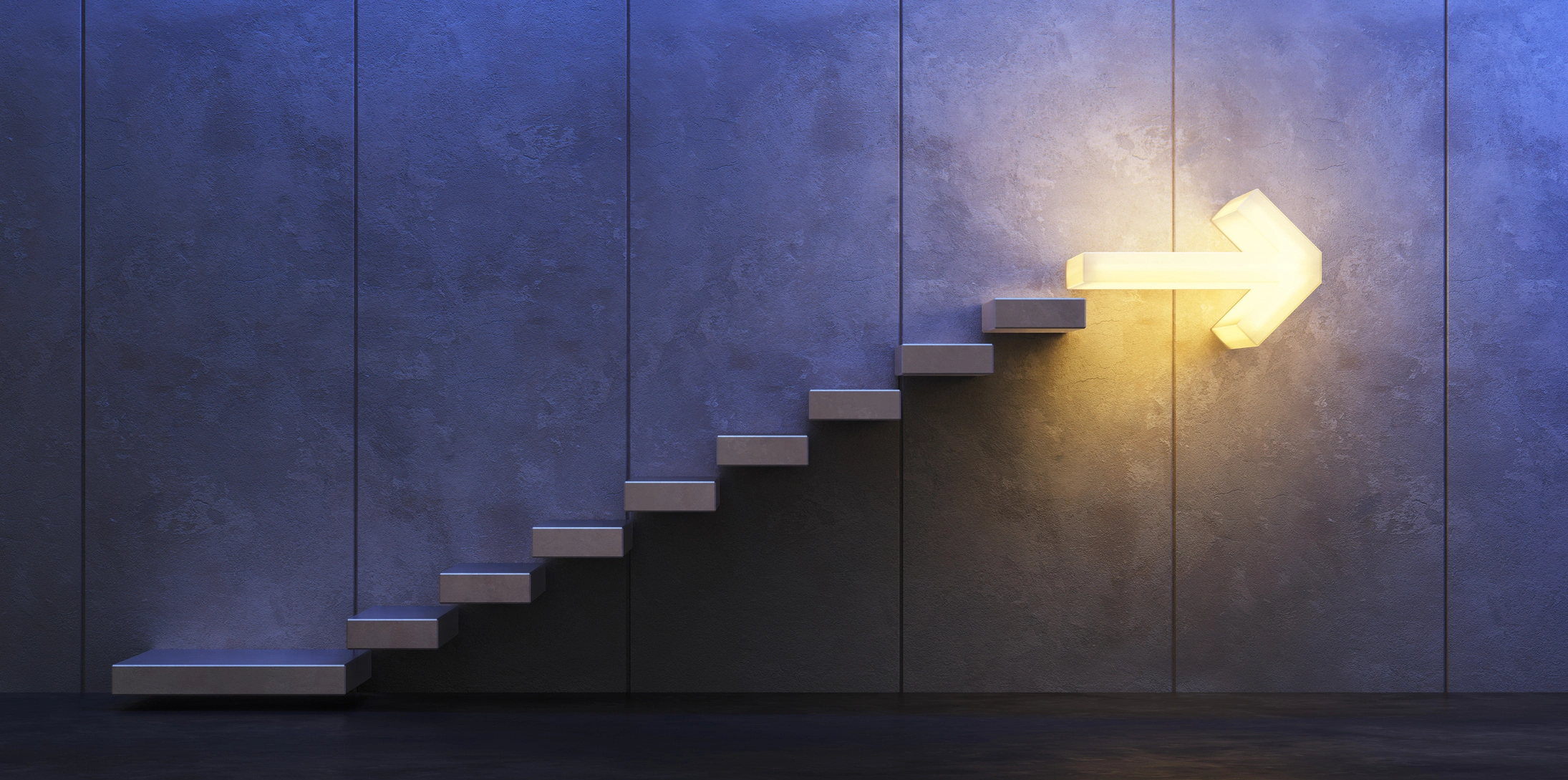 In today's turbulent business environment, CEOs and executives seek innovative ways to increase their growth and maintain competitive advantages. Many are finding that the solution can be discovered by studying the success of technology giants.
Platform business is a business model that focuses on creating and encouraging ecosystems in which multiple parties can swap value to provide substantial growth opportunities and competitive advantages.
In the case of a traditional linear (traditional) business, it is common to create value within the company using assets. Platform businesses operate primarily as a broker for deals. However, they can also function as channels for their products or solutions. They tend to be low in assets and produce value through connections instead of production. In addition, most traditional linear businesses possess the characteristics required to turn into a platform company.
Platform companies dominate the leaderboards, outperform competitors, and even alter markets. Over two decades, platforms have been dominant in the marketplace and make up some of the most valuable businesses today. The seven platforms listed below have a market capitalization that has grown from $5.9 trillion before the outbreak (March 2020) to $10.5 trillion by December 31st of 2023. They were also 10 out of the top 15 equity gainers with the highest value during the same time. Together, they contributed 4 trillion dollars in equity value.
Though tech giants have mostly been trailblazers, business leaders in all industries can draw lessons from their experience as they think about a change from a linear model to a platform model of business:
1. Imagine how you can add value to your customers.
Many businesses excel in engaging with customers, recognizing their preferences and needs, and discovering new ways to use their resources and capabilities. Linear companies seek to meet these needs within their organization. Platform companies expand the scope for identifying efficient ways to use resources outside of the company to satisfy these or other conditions that are not being met. They offer an ecosystem where participants from outside can communicate and exchange value, all while receiving a reward for the created value. In some instances, they have almost no cost. This means that each purchase made on the platform could increase revenue for the company without increasing costs.
A few companies that are not part of the big tech have benefited from this leap. In the past few years, industrial equipment manufacturers created a cross-industry software marketplace. It developed an ecosystem through which customers could gain access to products and solutions beyond those offered by the company's portfolio.
2. Create a community around your strengths and the areas you are granted brand-name permission.
Companies looking to make this transition must be able to capitalize on their strengths. One of the top manufacturing conglomerates developed an IoT platform that is device-enabled. The entire experience was designed to meet the demands of industrial manufacturers or plant owners — a kind of client that the company knew well and had been serving for decades. The platform was a natural but ingenious extension of their existing business, increasing customer loyalty and creating alternative revenue streams.
3. Think about your contribution to your role in the value chain.
As the owner of a platform, one of the company's principal responsibilities is to help facilitate seamless interactions among the participants on the forum, whether it's an exchange of product content, services, or knowledge. A well-functioning platform will create the conditions needed for the entire ecosystem to flourish by decreasing or eliminating friction and decreasing the cost of transacting on the forum. This role can help those involved benefit from each other and thus increase your value on the platform in general.
4. Choose whether to build or purchase.
While the idea of launching a platform-based business is possible for the majority of linear companies, that isn't a guarantee that it will be simple. Some businesses may already have the infrastructure required to expand and build. For those businesses, their focus will be on the commercial and strategic aspects of building out – creating a compelling ecosystem value proposition, aligning investments in technology, and establishing governance frameworks, training, and onboarding partners.
For other companies, purchasing the technology assets or an entire platform company might be more beneficial. Examples of deals that have occurred that are not tech-related include a significant retailer who purchased an e-commerce platform to allow third-party sellers to join and a significant fitness clothing firm that purchased several fitness-related platforms on social media simultaneously, resulting in an effective and profitable digital fitness industry.
5. Concentrate on earning and building trust within the ecosystem. This is more important than ever before.
Based on the PwC's Trust in U.S. Business Survey, 62% of respondents have identified cybersecurity and protecting data as the most fundamental aspects that build trust." Not surprisingly, people are not happy when their personal information isn't secured or even shared with third individuals for purposes that are not intended. The cultivation of trust is especially crucial to platforms since it is affected not just by the conduct of the forum owner but also by the activities of the other ecosystem players.
Although these five concepts are the most important, there are many more aspects to consider. But, they could be an essential point of reference for companies when they look at the three elements of an adequate foundation to grow: determining where and how to deliver more excellent value to customers, setting up the proper infrastructure, and then continuing to establish trust and loyalty among the various players in the ecosystem.
Even if some businesses do not have a technological basis or an established experience, they can use technology to help them rethink their growth plans and, in turn, lead leaderboards and discover possibilities.
Shining Bright in the Business World: Exploring the Lucrative Diamond Industry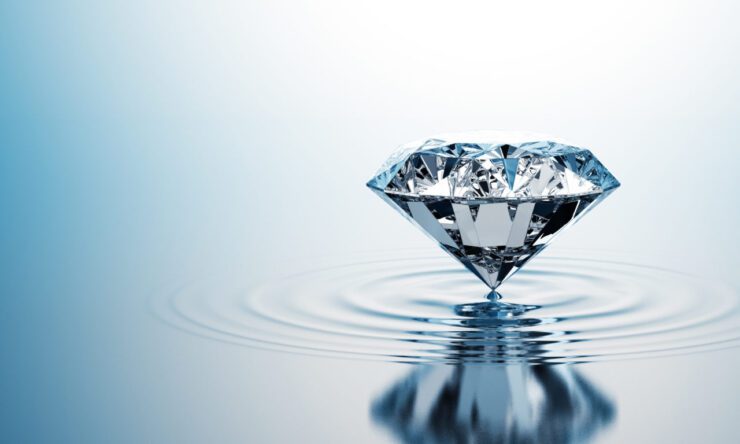 The diamond industry has become one of the most lucrative business opportunities in recent years. From the glitz and glamour of high-end jewelry to practical uses for industrial purposes, diamonds have long been a symbol of wealth and success.
But what does it take to shine bright in this multi-billion dollar industry? In this article, we explore the various facets of this lucrative trade, from mining practices to marketing trends that will help you make your mark in an ever-growing industry.
Navigating the Complexities of the Market
Navigating the complexities of the market is no easy feat, especially when it comes to the diamond industry. With a vast array of options and financial decisions to be made, understanding how to make your mark can seem daunting.
But with knowledge and research, you can become an expert in the field and capitalize on its lucrative potential. Knowing which diamonds offer value for money as well as those that are most sought after by collectors will give you an edge over competitors.
Finding reliable sources of ethically sourced gems also helps ensure that your business practices are sustainable and ethical. By taking stock of all these factors, you can create a profitable enterprise while making sure that everyone involved benefits from it equally.
Understanding Quality and Pricing in the Business
When it comes to understanding quality and pricing in the business world, few industries can compare with that of diamonds. As perhaps the most valuable commodity on earth, diamonds have long been viewed as a symbol of wealth and success for those who can obtain them.
But what makes diamonds so expensive? What factors go into determining its quality and value? To understand this unique industry, it is important to examine the various elements that contribute to both price and quality. From clarity ratings assigned by gemologists to color grading scales used by experts, there are multiple steps involved in evaluating a diamond's worth.
Cut also plays an important role in assessing a diamond's beauty; different shapes like round or square can influence its appearance drastically when compared side-by-side. The four Cs – cut, clarity, color grade, and carat weight – all come together to form a complex system that helps determine how much money one should pay for any given stone. Furthermore, current market conditions often dictate pricing shifts due to the supply & demand equation; if there is greater demand than available stones then prices will naturally increase accordingly.
However economic uncertainty may also cause prices drops as buyers become more cautious about their investments during such times – something savvy investors keep close track of when making decisions regarding their purchases within this lucrative industry. Understanding these underlying principles helps buyers make well-informed decisions while allowing them to take advantage of opportunities presented within this unique space.
Leveraging Technology for Increased Efficiency and Profits
In the ever-changing business landscape, staying competitive requires leveraging technology for increased efficiency and profits. In the diamond industry, this is especially true as diamonds are a valuable commodity with high demand that require careful handling and tracking.
Utilizing modern technologies such as big data analytics to gain insights into customer behavior and preferences can help maximize sales performance while keeping costs in check. Additionally, automation tools like robotic process automation (RPA) can streamline operations by managing tedious manual tasks such as reconciliations or stocktaking which would otherwise take up significant amounts of time. By relying on technological advancements companies can not only reduce labor costs but also increase accuracy when it comes to processing orders or performing quality checks for example.
Furthermore, using automated systems instead of manual processes helps alleviate potential errors that could lead to costly repercussions down the line. The use of robotics has become increasingly popular within the diamond industry due to its cost-saving benefits in addition to its ability to handle complex tasks with precision and speed – ultimately leading businesses toward greater success through improved productivity levels and profitability margins.
Best Practices for Successful Diamond Trading
If you are looking to make a big splash in the business world, then the diamond industry is an excellent place to start. Not only is it incredibly lucrative, but with a few best practices, you can be sure of achieving success.
Here are some tips for successful diamond trading: 1. Research thoroughly- Before investing in diamonds, research both current and historical market trends for insight into potential returns.
Analyze data regarding pricing fluctuations to estimate how much your investment could be worth over time. 2.
Only purchase from credible sources- When buying diamonds, make sure that they come from reliable sellers who have years of experience dealing with gemstones and jewelry markets and provide quality assurance guarantees on their products. 3.
Don't fall prey to marketing tactics- Diamonds can often be marketed as "investment grade stones" or "high-value pieces" when they may not match up with this criterion at all; always do your research before making any purchases or investments so you know exactly what you are getting yourself into! 4. Think long term- Investing in diamonds doesn't have to mean purchasing large quantities upfront; consider spreading out smaller amounts over a longer period instead so that if prices drop unexpectedly during one period, there's less risk involved overall since the majority of your capital wont be affected by short-term price changes like this one instance might suggest otherwise!
Conclusion
The diamond industry is a highly competitive and lucrative business. In recent years, the introduction of lab-grown diamonds has opened up new possibilities for those looking to enter the market.
Lab grown diamonds provide an ethical alternative to traditionally mined stones, as well as offer more economical options for consumers. This makes them particularly attractive in today's economy where people are seeking good value for money alongside environmental awareness.
With its ever-changing landscape, it is clear that the diamond industry will continue to sparkle bright for many years to come.
How to Prepare for Affiliate Conferences: Tips for First-Time Attendees 2023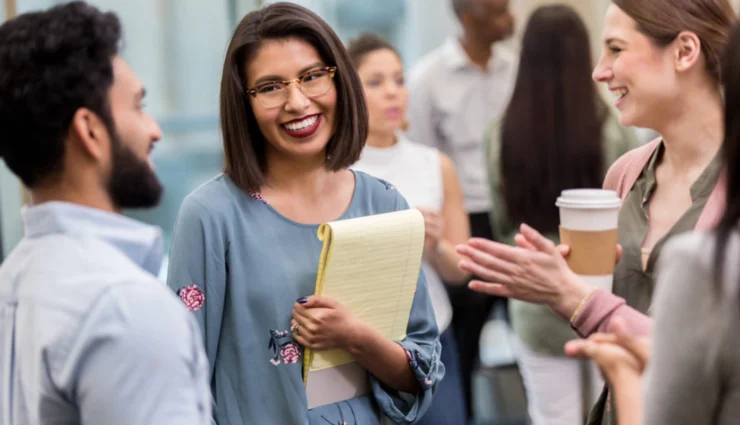 Affiliate events are essential for anyone involved in the affiliate marketing industry. They provide a platform for networking, learning about the latest trends, and discovering new opportunities to grow your business. For first-time attendees, preparing for these gatherings can be a bit overwhelming. In this blog post, we'll share essential tips to help you make the most of your affiliate conference experience.
Setting Your Goals and Expectations
Selecting the right affiliate conference is crucial for maximizing value and aligning with your goals and interests. Thoroughly research each event, considering factors such as target audience, speakers, agenda, and location. Focus on gatherings catering to your niche, with high-quality speakers offering valuable insights. Assess the agenda for relevant workshops and presentations, while weighing the pros and cons of each location.
By choosing an event like affiliate conference June 2023 tailored to your objectives and preferences, you'll be better positioned to form meaningful connections, gain actionable insights, and enhance your professional development. Investing time in this research will contribute to a successful and fulfilling experience.
Choosing the Right Conference for You
With so many affiliate gatherings to choose from, it's essential to select the right one that aligns with your goals and interests. Research each event thoroughly, considering factors such as the target audience, speakers, agenda, and location. Attending an event tailored to your niche and interests will maximize the value you receive.
Research and Networking
Once you've selected the right gathering for you, begin researching the attending companies, speakers, and exhibitors. This knowledge will help you identify potential business partners and networking opportunities. Additionally, connect with attendees on social media or through event-specific platforms. Establishing relationships before the conference can make networking in person more comfortable and productive.
Preparing Your Business Materials
Ensure you have up-to-date and professional business materials to share with potential partners. This includes your business cards, a one-page company overview, and any promotional materials you plan to distribute. A well-prepared elevator pitch will also come in handy when introducing yourself and your business to new contacts.
Dressing for Success: Conference Attire
First impressions are crucial, especially at professional gatherings. Dress professionally while remaining comfortable, as you'll likely be on your feet for extended periods. A smart-casual dress code is generally acceptable at most affiliate conferences, but be sure to research the specific event's dress code to avoid any faux pas.
Building Your Agenda
Most affiliate gatherings will have a packed schedule of workshops, panels, and networking conferences. Take the time to create a personalized agenda, prioritizing sessions that align with your goals and interests. Don't forget to factor in breaks and time for networking, as these are equally important aspects of a successful experience.
Essential Items to Bring with You
To make the most of your conference experience, pack the following essentials:
Business cards: Have plenty of these on hand for networking opportunities.
A notebook and pen: Jot down important information during sessions or conversations.
A charged phone or tablet: Stay connected, take photos, and access your digital agenda.
Comfortable shoes: You'll be on your feet for extended periods.
Snacks and a water bottle: Stay energized and hydrated throughout the day.
Maximizing Networking Opportunities
Networking is a crucial aspect of any affiliate gathering. Make an effort to introduce yourself to as many people as possible and engage in meaningful conversations. Keep your elevator pitch handy, and don't be afraid to ask for business cards or contact information. Remember to listen more than you talk, as this will allow you to gain valuable insights from others.
Engaging in Workshops and Sessions
Take full advantage of the knowledge shared at the conference by actively participating in workshops and sessions. Ask questions, take notes, and engage with the speakers and other attendees. This will not only help you retain the information but also demonstrate your enthusiasm and commitment to your professional development.
Utilizing Social Media for Networking and Updates
Social media can be a powerful tool for networking and staying updated during an affiliate conference. Follow the official event hashtag and engage with other attendees, speakers, and organizers online. Share your experiences, insights, and photos from the conference to create a buzz around your presence and showcase your expertise.
Maintaining Your Energy and Focus Throughout the Conference
Affiliate conferences can be both exciting and exhausting. It's essential to maintain your energy and focus to make the most of your experience. Stay hydrated, eat regular meals, and take breaks when needed to recharge. Prioritize self-care and rest to ensure you're at your best throughout the gathering.
Post-Event Follow-Up and Relationship Building
The relationships you've built at the event shouldn't end when it does. Following up with the contacts you've made is crucial for long-term success. Send personalized emails or LinkedIn messages expressing your gratitude for meeting them and reiterating any agreed-upon next steps. By nurturing these connections, you increase the chances of turning them into valuable partnerships.
Measuring Your Success and ROI
After the conference, it's essential to evaluate your experience and measure the return on investment (ROI). Consider factors such as new contacts, leads, partnerships, and gained knowledge. Assess whether your goals were met and if the gathering was worthwhile. This analysis will help you make informed decisions about attending future events.
Applying Lessons Learned to Future Conferences
Lastly, use the insights and lessons learned from your first affiliate conference to improve your strategy for future gatherings. Identify areas where you excelled and areas where you can improve. By continuously refining your approach, you'll maximize the value you gain from attending affiliate events and contribute to your long-term success in the industry.
In conclusion, preparing for an affiliate event as a first-time attendee may seem daunting, but by setting clear goals, researching the right event for you, and following the tips outlined in this blog post, you'll be well-equipped to make the most of your experience. Remember to focus on networking, learning, and growing your business, and you'll be well on your way to a successful conference experience.
When Should You Hire A Life Coach? 5 Things To Know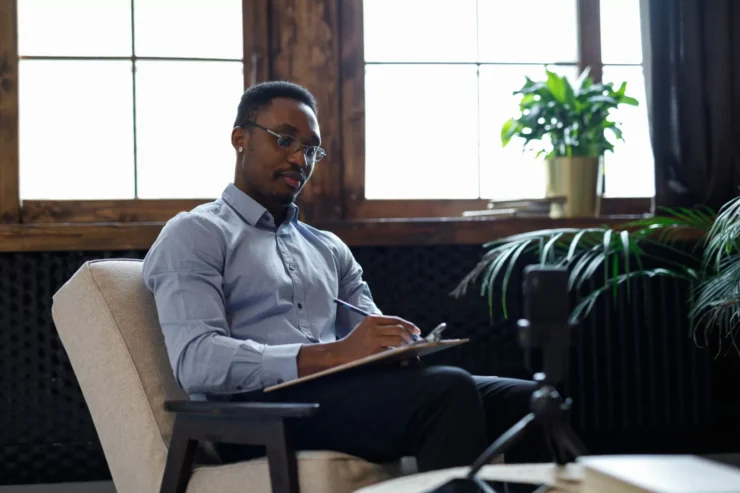 Life coaches play an important role in the life of many people, but still, the concept is new for others. It is undeniable that they play an important role in life because of the kind of support and mentorship they offer. Hence, if you ever need to reach out to a professional coach, you should not hesitate or shy away from putting such a need forward.
Apart from the basic decision-making capability, a life coach Melbourne can help you to figure out various things that are helpful at different life stages. You cannot do everything on your own in life; having someone with an alternative opinion will benefit you in various ways.
You might be confused about the right time to hire a life coach. So, you can consider hiring a life coach whenever you feel the following.
1. A Lost Feeling With Nowhere To Go
There are many instances in life where you will feel lost in your daily life and feel like you don't have anything to do or anywhere to go. It is common with young adults during this time; they have many things and thoughts on their plate. When you hire a life coach, they will help you find a way amid your thoughts and help you escape the confused state.
Also, if you think you are walking in an endless tunnel, the coach will help you understand yourself and the things you like, followed by those you don't. Whenever you want to begin something new or let go of something old, the kind of support that you seek will be provided by a coach.
2. You Are Entering The Self-Doubt Stage
There comes a hard stage in life when people begin to overthink, and their highly emotional state leads them to enter the stage of self-doubt. When you begin to doubt yourself, you need to get reassurance for the same, which helps clarify the present situation in life. Deep down, people tend to know what they want but are confused due to many factors which further push them into a vacuum.
Also, suggestions and recommendations pouring in from all spheres further worsen the situation. Instead of doing anything better, such things harm a person's personality, and they may reach a position where they cannot decide anything for themselves. In such a situation, you need a life coach to help them realize their dreams and opt for ways to help them reach the set goals and objectives.
3. Lack Of Planning And Implementation
Another hint that you need to know your need to hire a life coach is when you feel there is a lack of planning and implementation. It can be due to any distraction, but the main thing is that you lack the effort needed to meet the goals or objectives you have set for yourself. Having a goal is good but useless if you don't know how to achieve it.
The life coach can help you with the much-needed guidance that will help you create an action plan to move from where you are and reach the place you have set for yourself.
Many potential people have excellent creative skills, but because of their overthinking and lack of confidence, they tend to give up on this side of theirs. It is the worst that anyone can do with themselves; hence, whenever anyone feels like drowning, a life coach should be reached out. Not only do they help act as a ray of hope amid the darkness, but also, their experience is something that everyone can learn from.
4. Looking For A Career Or Field Switch
Often, there are times in life when people get bored with their routine or feel the absence of that spark, making them feel the fear of competition around them. Also, staying unemployed for a long time pushes them to stay where they are, and they tend to lose interest in everything they once enjoyed or loved.
When you want to break out of your lifestyle and want to do something else, you will get everything you need from the help of a life coach. Whether you want an entirely new business line or want to switch your professional field, the coaches will help you cater to your mind. It is the stage when you need rock-solid support, and the coaches will help you get it in every possible step.
It is a big thing, and having various things in your head is fine. So, you need not avoid it. Doing so can take a toll on your health and, further, worsen your physical and mental well-being. It is better to hire a professional before you worsen your condition and consider the same thing later on.
5. Becoming Forgetful, No Follow-Ups, And Procrastination Mode
When you spot an unusual thing about yourself, like when you begin forgetting your routine activities, it means something is wrong. Many people forget things out of habit, but you should pay heed to it if it is a sudden habit. You need to realize the responsibility, and when you need an external factor for the same, the best way is to go for a life coach.
Also, if you want someone who can help you with your accountability, a life coach is the one who can help you. There are some important obligations that you need to fulfill and help you with the daily dose of motivation. These professionals are the best source for the same.
Also, if you want to focus on your habit of becoming a procrastinator, they will help you. As a procrastinator, you will feel stuck and never move a step toward what you seek. You must have a schedule, consistency, perseverance, and do things on time. Your coach will have everything covered and will never make you feel alone.
Conclusion
You should always seek help when you need it the most. Seeking the assistance of a life coach is a sort of help that will not only shape you into a better human but also help you develop habits that will stay with you for a long. It is a cycle. The way someone helps you will help you inspire the people around you, and they can reach out for help too. It is nothing bad to reach out to a life coach, as they will certainly help you somehow.