Global Portable Filtration System Market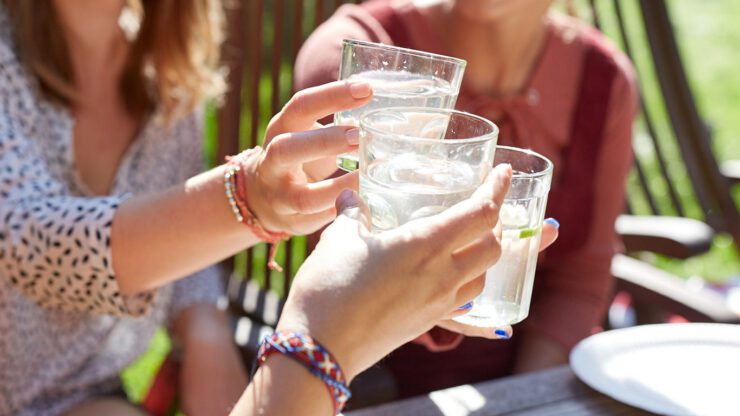 Portable filters are compact, self-contained, and easy to operate also, it has a wide range of industrial applications. Increasing demand for versatile, reliable filtration in the various end-use industry is driving the market growth. Industrial fluids are cleaned and revitalized by the Industrial and Basic carts, which help industrial users preserve fluid cleanliness, enhance efficiency, and minimize waste and disposal costs. The advantage of a filter cart is that it can improve fluid cleanliness on a machine.
Adoption of Portable Filtration System in the commercial industry is rising, as manufacturing, oil & gas, power generation companies among others are witnessing an exponential growth which in turn has made a positive impact on the Portable Filtration System market.
Global Portable Filtration System Market Dynamics:
Increasing Demand for Energy to Drive Portable Filtration System Market
Many organizations put special importance on offline filtration systems which are also known as a kidney loop systems, to improve the operation efficiency of production as well as to continue the flow of output. Thus, there is high demand for Portable Filtration System to overcome the factors such as possible machine destruction to reduced efficiency, oil contamination can lead to many disadvantageous situations. As a result of industry initiatives and regulations relating to the cleanliness of industrial lubricants, Portable Filtration System has become part of the plant reliability program, which has a significant impact on operating efficiency, equipment life, and performance.
Portable offline filters are becoming more popular because they can be easily removed from the manufacturing floor while not in use and transported from one location to another easily by maintenance operators. Portable units can be particularly useful in condition-based operations. Some facilities will have to invest in long-term solutions to achieve long-term fluid cleanliness and optimization.
Rising oil drilling activities around the world have resulted in high demand for Portable Filtration System systems, which is expected to propel the global market forward significantly. However, the high costs associated with producing Portable Filtration System systems, on the other hand, are a major factor limiting the global Portable Filtration System systems market's growth. Furthermore, the demand for renewable energy sources is expected to restrict the global Portable Filtration System market's growth to some extent.
The report has profiled twenty key players in the market from different regions. However, the report has considered all market leaders, followers, and new entrants with investors while analyzing the market and estimating the size of the same. The manufacturing environment in each region is different and focus is given on the regional impact on the cost of manufacturing, supply chain, availability of raw materials, labor cost, availability of advanced technology, trusted vendors are analysis and report has come up with recommendations for a future hot spot in North America. Major countries' policies about manufacturing and their impact on Portable Filtration System demand are covered in the report.
Global Portable Filtration System Market Segment Analysis
Global Portable Filtration System Market
To know about the Research Methodology:- Request Free Sample Report
The power generation segment is expected to grow at a CAGR of xx% during the forecast period.
Based on the end-user, in 2019, the power generation holds the largest market share of xx% 2019 and it is estimated to reach USD$ XX Mn by 2026. Electricity demand is set to increase further as a result of rising household incomes, with the electrification of transport and heat, and growing demand for digitally connected devices and air conditioning. This raises electricity's share in total final energy consumption from 19% in 2018 to 24% in 2040 thus, there is high demand for Portable Filtration System systems in power generation.
Global Portable Filtration System Market Regional Insights:
Global Portable Filtration System Market 1
Asia Pacific to witness a high market growth rate and is expected to grow at a CAGR of xx% by 2026
The Asia Pacific is expected to hold the largest share of the global Portable Filtration System market. The growth of electricity demand is expected to drive the portable fueled market especially high in developing economies. Government policies, market dynamics, and available technology have all combined to set the stage for a change in electricity supply toward low-carbon sources, with their share rising from 36% today to 52% in 2040. Rising digitalization and electrification were partially offset by increases in energy efficiency. Increasing wages, expanding industrial production, and a growing services sector all drive demand higher in developing economies. By 2040, developing economies will account for nearly 90% of global electricity demand growth.
North America has a prominent position in the Portable Filtration System market thanks to the US government's initiative to upgrade its infrastructure. In countries in Europe such as Germany, Italy, France, and the United Kingdom market growth in these countries is because of rapid industrialization.
The objective of the report is to present a comprehensive analysis of the global Portable Filtration System market to the stakeholders in the industry. The past and current status of the industry with the forecasted market size and trends are presented in the report with the analysis of complicated data in simple language. The report covers all the aspects of the industry with a dedicated study of key players that include market leaders, followers, and new entrants.
PORTER, SVOR, PESTEL analysis with the potential impact of micro-economic factors of the market have been presented in the report. External as well as internal factors that are supposed to affect the business positively or negatively have been analyzed, which will give a clear futuristic view of the industry to the decision-makers.
The report also helps in understanding the global Portable Filtration System testing market dynamics, structure by analyzing the market segments and projecting the global Portable Filtration System market size. Clear representation of competitive analysis of key players by product, price, financial position, product portfolio, growth strategies, and regional presence in the global Portable Filtration System market make the report investor's guide.
Global Portable Filtration System Market Scope: Inquire before buying
Global Portable Filtration System Market, by Region
North America
Europe
Middle East & Africa
The Asia Pacific
South America
Global Portable Filtration System Market Key Players
Parker-Hannifin
Pall
Bosch Rexroth
Eaton
Donaldson Company
Y2K
Trico Corporation
Pall
Bakercorp
DES-Case
Serfilco
MP Filtri
Como Filtration Systems
HYDAC International Gmbh
Walter
Stauenberg GmbH & Co. KG
BakerCorp
Norman
Stauff
Hydac
This Report Is Submitted By: Maximize Market Research Company
Customization of the report:
Maximize Market Research provides free personalized reports as per your demand. This report can be personalized to meet your requirements. Get in touch with us and our sales team will guarantee to provide you to get a report that suits your necessities.
About Maximize Market Research:
Maximize Market Research provides B2B and B2C research on 20,000 high growth emerging opportunities & technologies as well as threats to the companies across the Healthcare, Pharmaceuticals, Electronics & Communications, Internet of Things, Food and Beverage, Aerospace, and Defense, and other manufacturing sectors.
Apple Plans To Double Its Digital Advertising Business Workforce.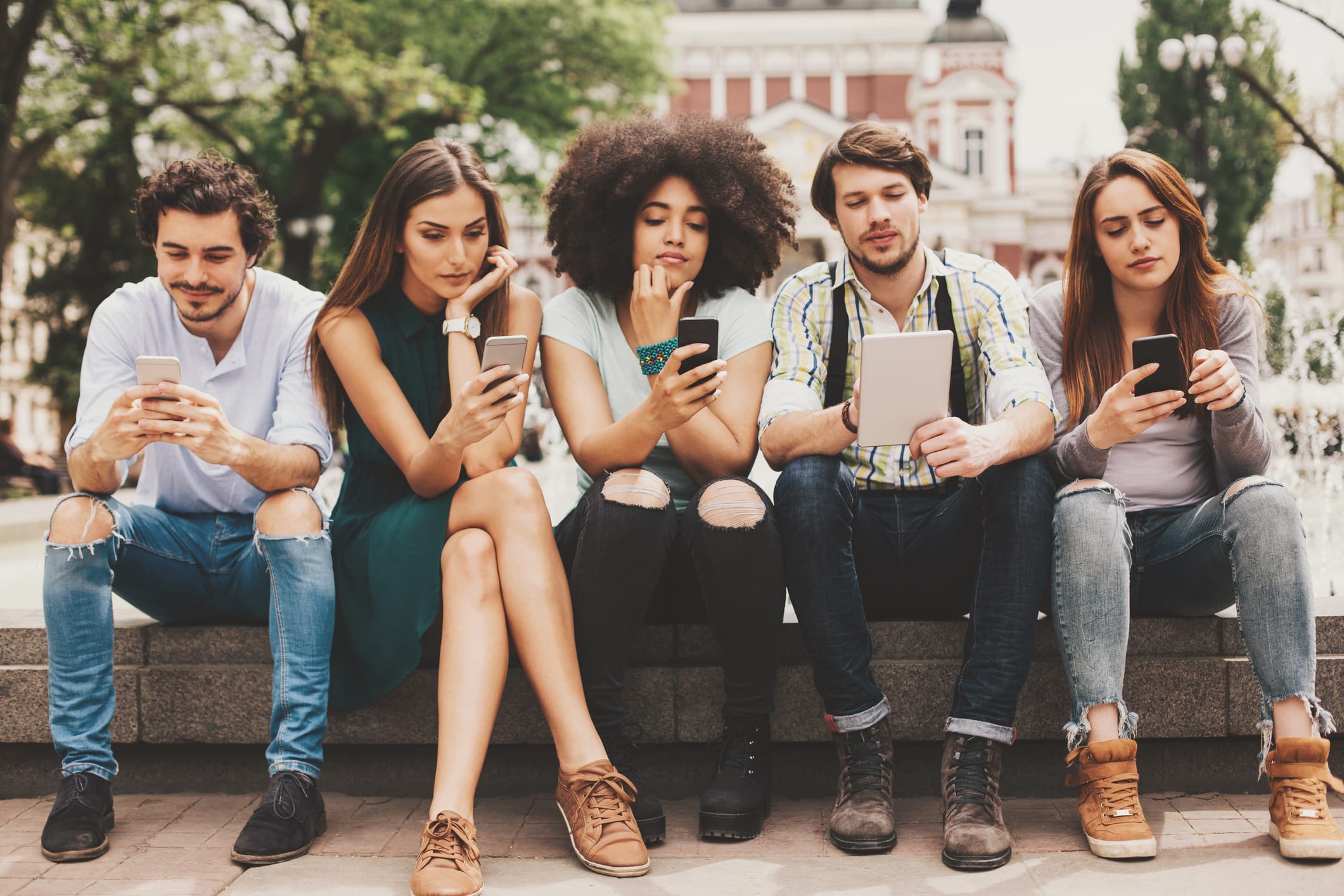 The move raises industry concerns following the launch of privacy guidelines which make it impossible to create ads that are tailored to iPhone users
Apple plans to more than double its workforce within its rapidly growing digital advertising business in less than 18 months after it enacted radical privacy rules that crippled its larger competitors in the lucrative business.
The iPhone maker has about 250 employees per LinkedIn advertising platforms team. On the Apple careers website, it's looking to fill additional 216 positions, which is quadruple the 56 positions that it had hired in the latter half of 2020. Apple denied the claims. However, it declined to provide any further details.
The digital advertising industry has been apprehensive over Apple's plans for advertising since the company introduced privacy regulations this year, which have shaken up the market for digital ads worth $400 billion and made it more challenging to customize ads for Apple's one billion+ iusers Phone .
Since the new policy was implemented, Facebook parent Meta, Snap and Twitter have lost billions of dollars in revenue and a significant amount in market valuations, even though other contributory factors exist.
"It was almost like a global panic," Jade Arenstein, global service director at Incubate, a South African-based marketing performance firm, was quoted as saying about the impact of Apple's recent changes.
The once-flourishing advertising business is "incredibly fast-growing", according to an ad for jobs. The business has grown from a mere few hundred million dollars in revenue in the last quarter of 2010 to an estimated $5bn in the current year, according to research firm Evercore ISI, which expects Apple to be able to grow its $30 billion advertising revenue within four years.
Compared with Google and Facebook and their 2021 revenue from advertising was $115bn and $209bn. For instance, Apple's business in advertising is small. The digital advertising industry is worried that it will increase due to establishing rules that critics and rivals believe provide it with an advantage.
"Building new ad systems to effectively compete with incumbents with tens of thousands of employees and 10 to 20 years of maturity would normally be an impossible task," said Alex Austin, chief executive of the ad tech group Branch. "Unless," he added, "you were somehow able to disadvantage those competitors on your platform."
Apple has been for a long time the most prominent Big Tech outlier for not taking part in "surveillance capitalism" — the practice of offering customers free services but making money on their data through targeting ads on them.
"We could make a tonne of money if we monetized our customers — if our customers were our product," chief executive Tim Cook said in 2018. "We've elected not to do that."
However, with Apple having twice the number of developers who can purchase ads on the App Store over the last two years and preparing plans to expand, the critics are seeing Cook taking a significant turn.
David Steinberg, chief executive of Zeta Global, a marketing technology firm, said Apple had been "Machiavellian" and "brilliant" in implementing privacy regulations that required rivals to revamp their advertising infrastructure while creating an opening to fill the gap.
"They could build out (their advertising business) dramatically (and) the 'air cover' is they are protecting the consumer's privacy," said the researcher. Added.
Apple did not comment on its long-term plans. The job advertisements tell prospective employees that the company's goals are nothing more than "redefining advertising" for a "privacy-centric" world.
The 216 positions Apple wants to fill are managers and designers of products, in addition to data engineers and sales experts.
An advertisement for an engineer, released on August 24, is a reference to "Apple's most confidential and strategic plans" and explains how the company plans to "build the most secure technology-driven, technologically sophisticated . . . Supply (Marketplace) Platform and Demand Side Platform".
These are the core aspects of an ad tech company that allows advertisers to purchase and sell ads across multiple exchanges, possibly advertising in mobile applications downloaded through the App Store. Apple may be able to consider apps for mobile "first-party" data because all activities take place on the iPhone, which is in line with its privacy regulations which ban third-party apps' contentful monitoring of users.
The positions are predominantly located in the US. However, there are at least 27 roles in Europe and 12 in China and 12 in India and four located in Japan, as well as two positions in Singapore.
"That's a giant team — that's bigger than most small companies," Arenstein said. Arenstein. "Wherever there is smoke, there is fire, and that's some smoke."
Apple has never been averse to advertising by itself. Its CEO Steve Jobs even tried to create an in-app advertising business in 2010, so that iPhone apps would remain completely free. Cook is against how personal information is purchased and traded by opaque third parties without iPhone users' consent.
Yet, Apple set the rules regarding how advertisements should function and later expanding into this very subject is seen by many as unsatisfactory.
At the moment, it's more secure — in terms of the economy of surveillance using an Apple phone over one that is a Google phone, as Google has designed its products to support surveillance, while Apple isn't, in its essence, an advertising firm," said Claire Atkin co-founder at Check My Ads, a surveillance agency. "But if Apple suddenly delves into that realm, they won't have a that competitive advantage."
Apple might be putting its image at risk if regulators and consumers oppose its privacy claims which have been a significant part of the recent iPhone campaigns. If the argument prevails, Apple would have an unobstructed runway.
Margo Kahnrose, Chief Marketing Officer at Skai, an omnichannel advertising platform, has said that she believes it "makes absolute logical sense" for Apple to develop its advertising network, following the lead of Google, Facebook and Amazon.
Adtech's power has, she explained, for a long time been flowing from the decentralized "open web" to "walled gardens" run by one company that can control how ads are purchased and served, as well as how they are measured and tracked.
"The world has been unnerved by Apple's ambitions for a long time," she said. "There are a few companies that have vast quantities of power, and Apple is the one that is sleeping.
Six Ways To Maintain A Growth Mindset While Running A Business.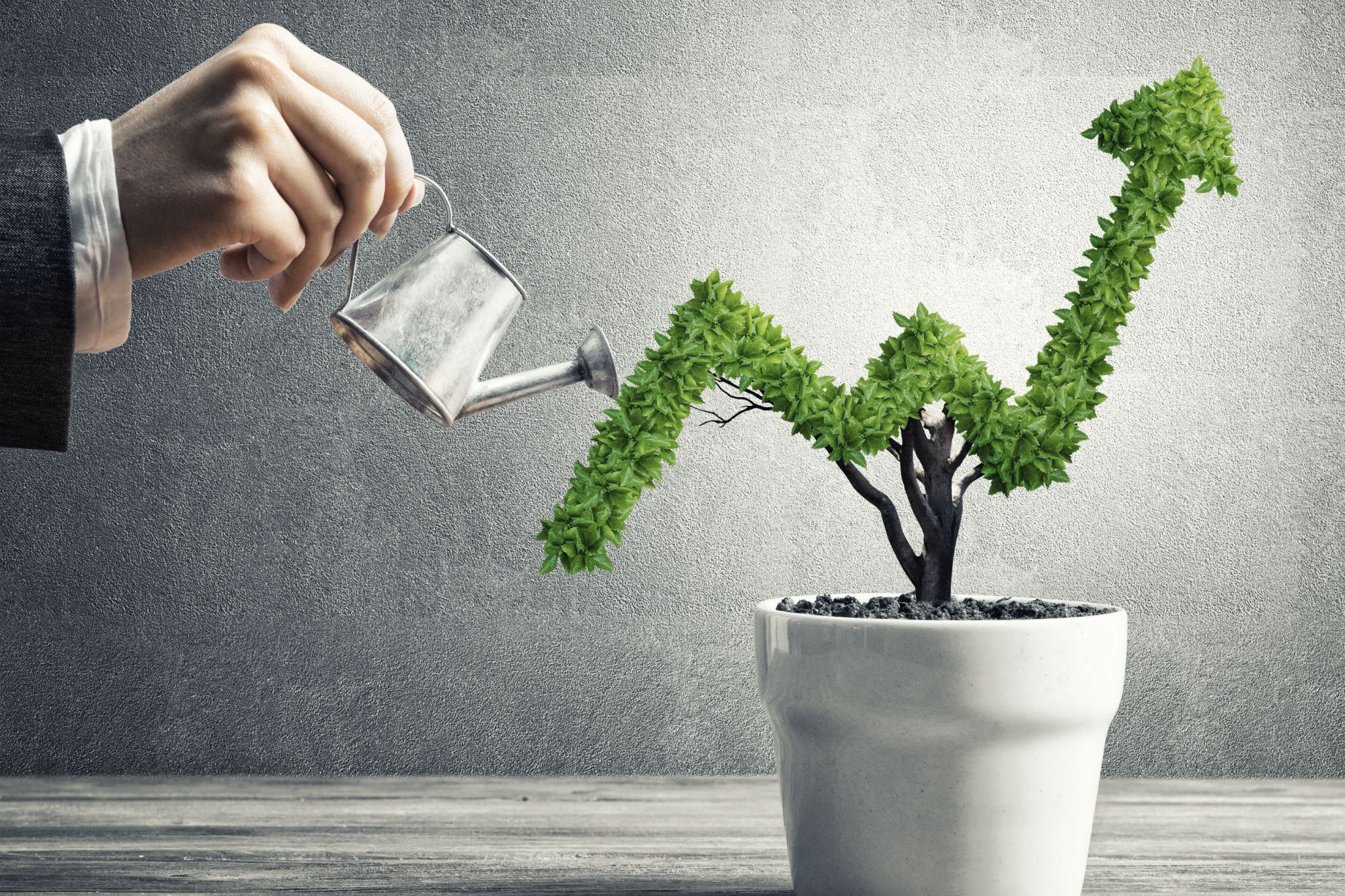 To be successful as an entrepreneur, starting your business with the appropriate mentality is essential. A growth-oriented mindset implies always striving to improve the product or service you offer or the ability to communicate with people in your industry. Many companies start as small, but they expand in time to become massive businesses that impact people's lives in the millions. However, this kind of growth isn't a quick process – it requires a lot of time and effort, and it's all with constant improvement.
Six Ways to Maintain a Growth Mindset While Running a Business.
1.) Change your outlook
If you're in the business of managing, it's easy to become caught up in the day-to-day and forget about the bigger perspective. However, if you'd like your business to flourish, keeping an attitude of growth is essential. Being able to open your mind to be fully engaged in the things you believe are the best for you is crucial.
2) Are you in your comfort zone?
One of the difficulties of managing a business is it's easy to get into a routine. Once you've discovered a method that works, it might be tempting to stick to it. However, staying with the same formula with different outcomes isn't intelligent. If you're looking for your business to expand, make sure you alter things with slight adjustments to ensure that your business feels fresh and exciting.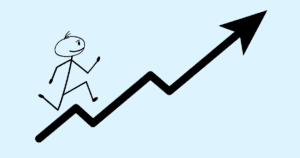 3.) Be prepared to take the risk
Nobody said creating and running a company was easy, regardless of whether you're putting together an exercise calendar or an entirely new line of clothing. It's one of the most challenging tasks you'll ever have to do. If you want to succeed, you must have a mindset of improvement. Create a staff around you. Find people who can assist your company in its growth. It's not necessary to shoulder all the responsibility for your company. After all. Make sure you take sensible risks. There is undoubtedly a danger involved in taking risks, but when you take calculated risks, you reap a calculated reward. The most successful entrepreneurs realize that sometimes it takes a long time to bring an idea to fruition. Therefore, they remain in the game and push forward.
4.) Connect with others who are adamant about your abilities
One of the most effective methods to keep a positive mental attitude is to surround yourself with people who are confident in your abilities. If you're always around optimistic people who believe in your ambitions, It's easier to stay inspired and push ahead.
5) Discuss your concerns
If you're in charge of an enterprise, it's simple to become distracted by the day-to-day and forget about the bigger overall picture. It's possible to worry about how to make ends meet and meet deadlines or having to deal with demanding customers. Discussing these concerns with the rest of your entrepreneurial friends and colleagues is essential to ensure that things stay on the right track.
6) Be focused on progress, not perfect
When you're an entrepreneur is effortless to be caught in the pursuit of perfection. You'd like your service or product to look flawless before launching it, but the reality is that it's impossible to be perfect. It is essential to keep in mind that the pace of progress will always be better than perfect. Start by taking it one day at a. The advantage of keeping a single day in mind at a time is that even should things not go as scheduled. It doesn't matter since tomorrow is another day to start from scratch. Create workable goals. After creating some feasible goals, please keep track of them and assess how they performed based on outcomes rather than the amount of time and effort poured into them.
What Is Good Debt and Bad Debt for a Small Business?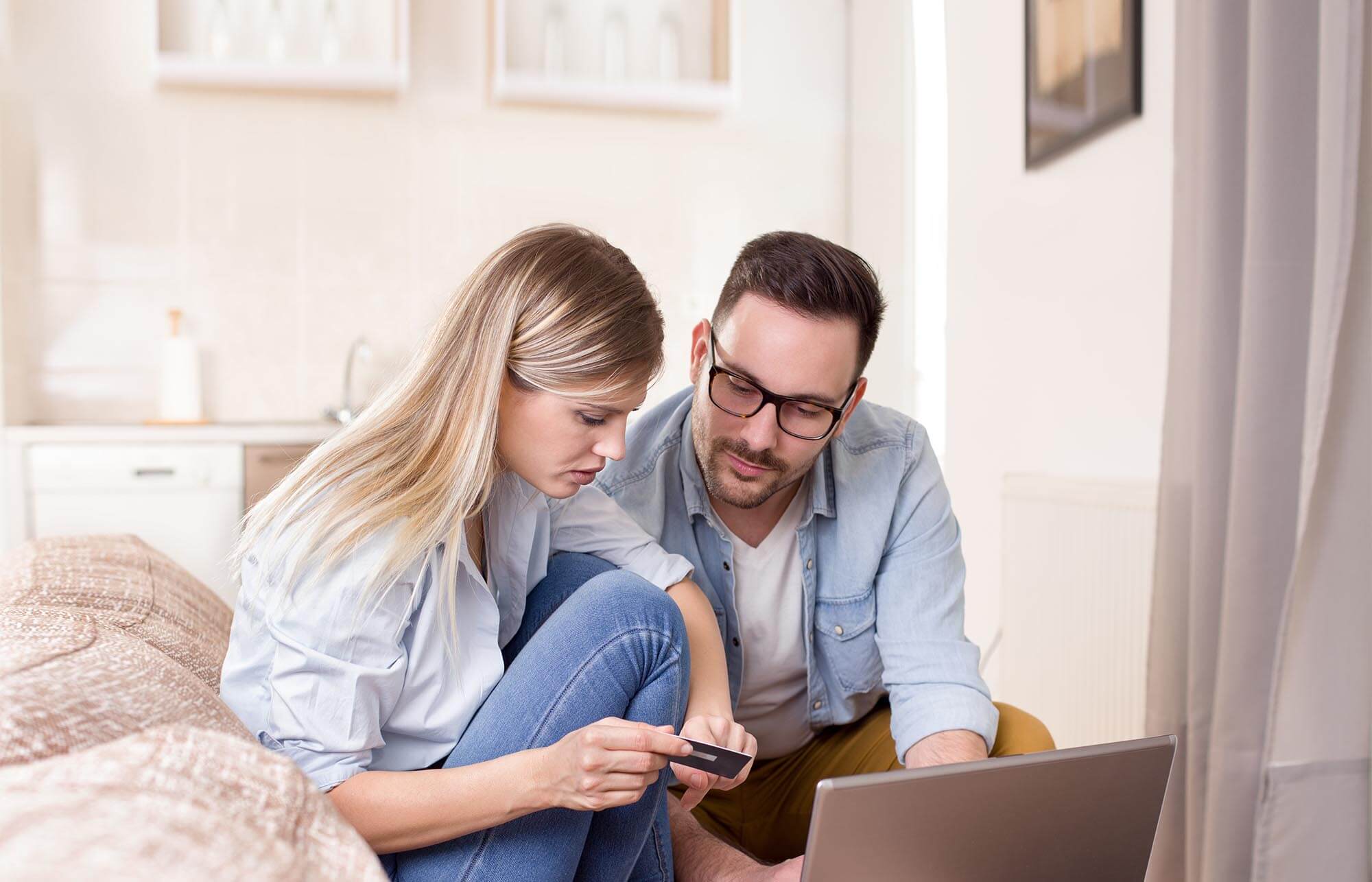 There are two kinds of loans for small companies. Find out which one is best and which one is not.
For many people, the term "debt" has negative connotations. However, when setting up a small-sized company, it is not necessary to stay clear of debt completely. There's "good debt" that is essential for growth when you start an enterprise, but there's "bad" debt that could cause long-term harm to your financial situation.
The difference between good and bad debt and how to manage your company's finances to keep them in check.
Good debt in contrast to. Credit card debt What's the distinction?
Lyle Solomon, principal attorney for Oak View Law Group, states, "good debt returns money to your pocket, but bad debt takes money from your pocket."
"Debt that increases your future net worth is considered good debt, and debt that reduces your future net value is referred to as bad debt," Solomon added.
Good debt
Kenneth Hearn, fund manager and director of research for Swiss One Capital AG, describes good small-sized business loans as the money borrowed to finance things that contribute to the development and growth of their company.
"This could be for anything from paying for improvements to meet new safety regulations or expanding your human resources team," the man explained. "A general rule of 'good debt' is debt that is low-interest, or will increase the overall net worth of your business."
Paying off your debts shows you have a good payment history, which your credit rating can show. The more debt types you can manage responsibly and pay off, the more favourable. This means that more lenders will permit you to get in the future.
Bad debt
When a lender takes out money to purchase an item that doesn't increase in value or produce revenue, it is often regarded as bad credit. Any loan or borrowed funds that could lower the value of your company's net future must be avoided. The signs of bad debt are the high-interest cost, fees, and strict loan repayment conditions.
Examples of lousy credit include cash advances and payday loans, usually called "predatory loans."
"These loans . Target people with bad credit or low income with few options to consider," Solomon added. Solomon. "[They often] come with exorbitant interest rates and unethical terms."
Things to think about when making a "good debt an investment
If you are considering getting a loan, entrepreneurs in small businesses should consider the type of debt they'll be taking on. If the lender takes out a loan for an asset that isn't going to depreciate, for example, real estate, education, or their own company, on favourable terms, it's considered to be a good debt.
"Healthy debt entails borrowing money for investing in items that do not depreciate over time," Solomon explained. Solomon. "Keep the above in mind when you borrow money to run your business. Use the funds to minimize the chance of a catastrophe or loss."
One approach small business owners may employ when borrowing money is to commit to the lowest rate of interest possible.
"Your interest payments are tax-deductible," Hearn said. Hearn. "These tax deductions could help you get over the red line and into the realm of profitability. If you manage your cards correctly, interest rates can benefit you rather than against you."
Strategies to get out of credit
If a small-sized business owner is trying to escape the burden of bad debt, There are options to overcome the situation. First, examine the company's budget and financial statements.
"Financial management software has come a long way over the past couple of decades, and having proper procedures for data entry and its use from the start of your business is crucial to managing good or bad debt," Hearn said. Hearn.
For business owners who are in "bad debt," Solomon advised consolidating debts to one loan.
"Debt consolidation is an intelligent debt management approach to ensure you're paying the lowest rates and on the most optimal or flexible terms available," said the expert to CO–. "Such a move would benefit your business, as you can avoid worries regarding payments."
Companies must ensure they have the funds to repay this consolidating loan, or it could negatively affect their business credit and financial situation. However, if used properly in the right way, consolidating or restructuring multiple debts is an innovative method of managing the finances of small businesses.