When Is the Right Time to Buy an Investment Property?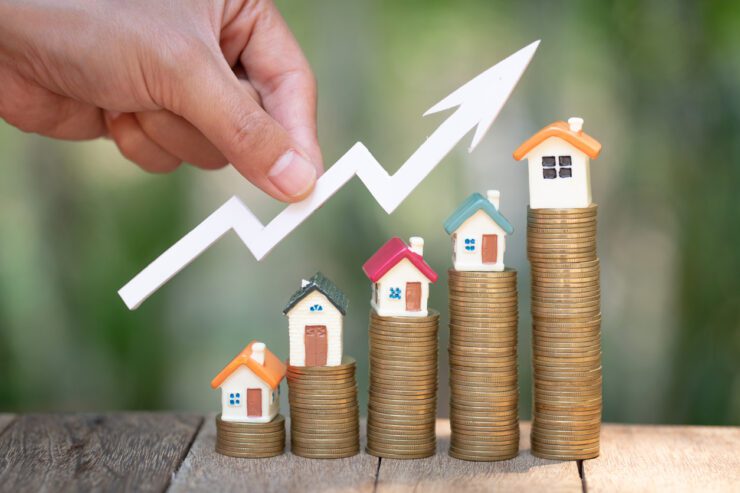 Job stability, family situation, and lifestyle goals can impact your decision to buy an investment property. Consider how owning a property may impact your lifestyle and plans before making a purchase. Determining the right time to buy an investment property can depend on various factors, including the property cycle, property values, and risks associated with investing in real estate.
Here are some key considerations:
Property Cycle
The property cycle refers to the four phases of the real estate market – the boom phase, the downturn phase, the stabilization phase, and the upturn phase. Each phase has its own characteristics, and understanding where the market is in the cycle can help you determine whether it's a good time to buy an investment property.
During the boom phase, property values are rising rapidly, and there is high demand for properties. This can make it challenging to find affordable investment opportunities.
During the downturn phase, property values are declining, and there is a low demand for properties. This can create opportunities to purchase investment properties at lower prices.
During the stabilization phase, property values have stabilized, and there is a more balanced supply and demand in the market.
During the upturn phase, property values are increasing again, and demand for properties is rising. This can be a good time to buy an investment property if you can find opportunities that align with your investment goals.
Property Values
Another factor to consider when buying an investment property is property value. You should research property values in the area where you want to buy, including current and historical trends. If property values are on the rise, it may be a good time to invest before prices become too high. However, if property values are declining, it may be best to wait for prices to stabilize or find undervalued properties.
Risks
Investing in real estate comes with risks, such as market fluctuations, economic downturns, and unexpected expenses. It's important to assess these risks and consider how they may impact your investment goals. You should also consider your own financial situation, including your ability to finance the investment property and cover ongoing expenses.
In conclusion, there is no one-size-fits-all answer to when is the right time to buy an investment property. It's essential to consider various factors, including the property cycle, property values, and risks associated with investing in real estate. Doing your research, consulting with professionals, and having a solid investment plan can help you make informed decisions about when to invest in an investment property.
Specialists at Real Estate Mayak company will be more than happy to provide you with information about investment opportunities in Dubai and properties for sale.
The Debate For Vermont Real Estate 2023: Is Now The Time To Buy?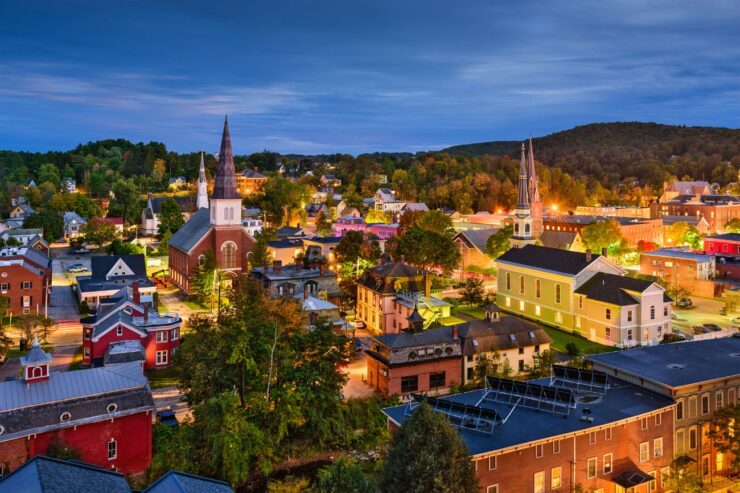 The Vermont housing market is undergoing a significant transformation. After the pandemic, it has seen tremendous changes in the market style. The real estate business is booming in Vermont, and there are certain reasons for that. As homes sit on the market for longer periods of time, sellers are lowering their asking prices. You can easily buy real estate and do your business with ease, and for that, you need to know about different things related to real estate in Vermont.
Buyers have gained market power. Vermont real estate has had a wild year. Home prices in many parts of the country are at historic highs. Further in this article, we will be talking about all the important things related to the Vermont real estate business and whether you should invest in it. Many people need more real estate information, which might take away many good deals from you.
Some Of The Things To Know About Vermont Real Estate 2023:
Let's check out some of the most important things related to Vermont real estate and why you must go for it during this time. Even though it has recovered from the pandemic, it is still doing quite well. To invest in real estate, you must check out a reliable source. For that, you can check out different Norwich Vermont houses for sale so that it can become easier for you to make the right decision of investment.
National Scarcity:
After the pandemic, every sector has seen a big shift in their supply, which is the same in the criteria of the real estate business. Earlier, when Covid hit the United States, the country, and particularly Vermont, was experiencing a sellers' market. They faced the issue of a lack of resources related to housing properties. Several studies claimed that the United States was suffering from a severe housing shortage, and more than 2000 homes were needed to make up the deficit.
There is scarcity in the area, which shows that the demand is really high, but the supply does not meet the demand. This set the stage for a strained housing market, as the pandemic prompted a major rethinking of what people wanted from their homes. The pandemic does give a realizing point to the people in ensuring what kind of housing property they need, raising the demand for housing.
Interest Rates: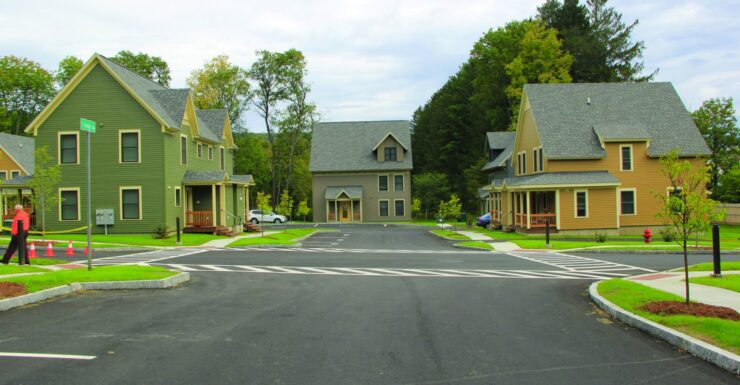 Low-interest rates drive demand even further. The interest rates are the reason which makes it easier for people to demand more housing properties. Buyers now have access to low-cost capital, allowing them to make higher home offers than in previous years. If there are fewer rates, then it will automatically increase the demand for real estate. There is considerable disagreement about when mortgage rates will begin to rise. Right now, it is a good time to invest in real estate because of the favorable prices.
Some reports claim that the Federal Reserve, which sets the benchmark interest rate, will not raise rates for another year. This is what was acquired from a reliable source, so this states that if you are planning to invest in a property situated in Vermont, then you must go for it, and also, you should reach out to a reliable source that can help you to buy the best property for yourself.
Shortage Of Construction Materials And Lumber:
As discussed above, there is a shortage of resources; the builders are also very occupied, and they are taking advance to cater to the demand of the people. This is why many people are still waiting to get their dream property, but they are working passionately to provide them with housing choices. The pandemic's delay and rising lumber prices add to the housing deficit. Even though know many time has passed after the covid, the situation is getting much better, and now many people are shifting to Vermont to get property.
Some developers and construction companies need help to keep up with demand, but they will provide you with a prior date or inform the individual in advance regarding the shortage. Building costs are rising so quickly that many builders are deferring completion to maximize profits, but they are still trying to resolve all the deficiencies and cater to the customers.
Pointers To Know About The Debate For Vermont Real Estate:
If you want to know everything related to real estate, Sellers should adjust their expectations for 2023 because there are some complications for the sellers. With higher interest rates, there are still buyers, but fewer than in 2021 and early 2022. This is what is calculated from the different surveys. Sellers will continue to benefit from high equity positions in their homes. Inspection and financing contingencies may be included in offers. If the buyers rely on the agents and a reliable source, it will be easier for them to understand the current market conditions affecting home prices. This is why you must do a lot of research and find out about the current market conditions. Over the next few years, we need a stable and predictable market. Price increases are expected to be modest in 2023, according to experts.
If you are ready to purchase a home, now is the time. According to current projections, Vermont home prices will rise another 9 percent year over year by the end of 2023. This may decrease or increase depending on the supply and demand. Real estate agents advise that if you can afford the higher interest rates, there are better times to wait for future low-interest rates. They will guide and insist on many different things, but you must be updated by the market conditions and then go forward with the investment.
Conclusion
If you are thinking of investing in the real estate business or just acquiring a property to stay in Vermont then you can go for it. As all the conditions are in the favor of the buyer currently, it is recommended to first check out the sales price of a particular property or interest rate at that particular time and then go for it.
Inclusive Of An Attractive Real Estate Website Design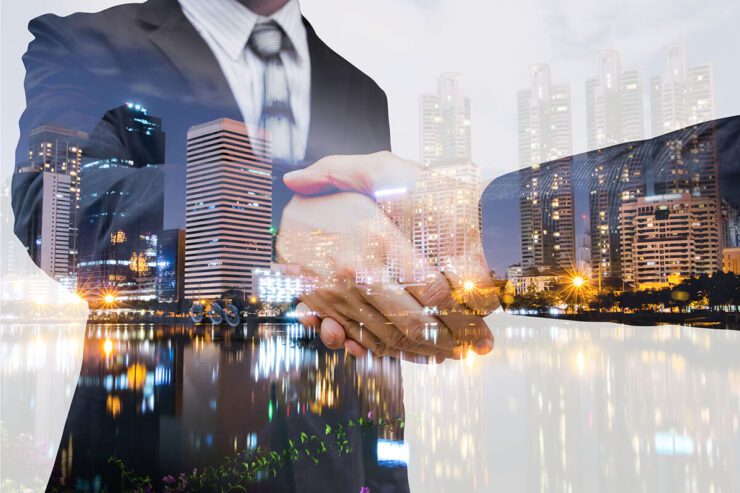 The design of a website is a very important factor that should be considered while building a website. Also, there are many benefits to a good-looking website. Designing a website can be considered a very delicate process. This is because the good design of a website is not only important as it needs to describe the information in a very interesting way but also needs to make the interest of the potential buyers.
The design of a website must be in such a way that it seems very simple and sophisticated to the client. The buyers must be attracted to such an extent that if they want another property some other day, they come back again to your website. These days there is plenty of real estate website design, and you can tailor one according to your need and requirements. Every leading website has at least one thing common to the other. You need to figure it out and put that on your website, and it is done.
What do you need to include?
Sophisticated and traditional design
No doubt people prefer websites with a modern outlook and appearance. But this is not the case with the real estate website. The website needs to be very sophisticated and should have a traditional design. The traditional design is to show the reliability of your website to your client. The traditional design shows that they have been in the industry for a long time. It also proves that you know the industry a little deeper than the one who has a modern outlook.
A locator tab for property
A property locator tab must be added to your real estate website design. It is very convenient to find a property at your desired location by typing the name of the area rather than going through a long list of properties available. Why make your client more impatient when you can provide the patience and reliability in finding a property in their desired area? Just add a locator tab and make them free of this hustle
Trust section
It is not the same to bring a customer to your website and make them choose your website forever. If you need customers to be satisfied enough to visit the site, again and again, do not forget to behold their trust. Be sure to include a trust section in your real estate website design that shows your network, influence in the market, customer testimonials, and other things that describes your expertise.
Final words
Once all aspects are covered in the real estate website you are creating, customers will come to your page again and again. The above-given aspects will never fail you and will surely make your business grow beyond limits.